We are passionate about providing our clients with natural-looking and non- to minimally invasive results without surgery, stitches, or a long recovery. Our goal is to ensure every client feels beautiful, vibrant, and confident from the inside-out.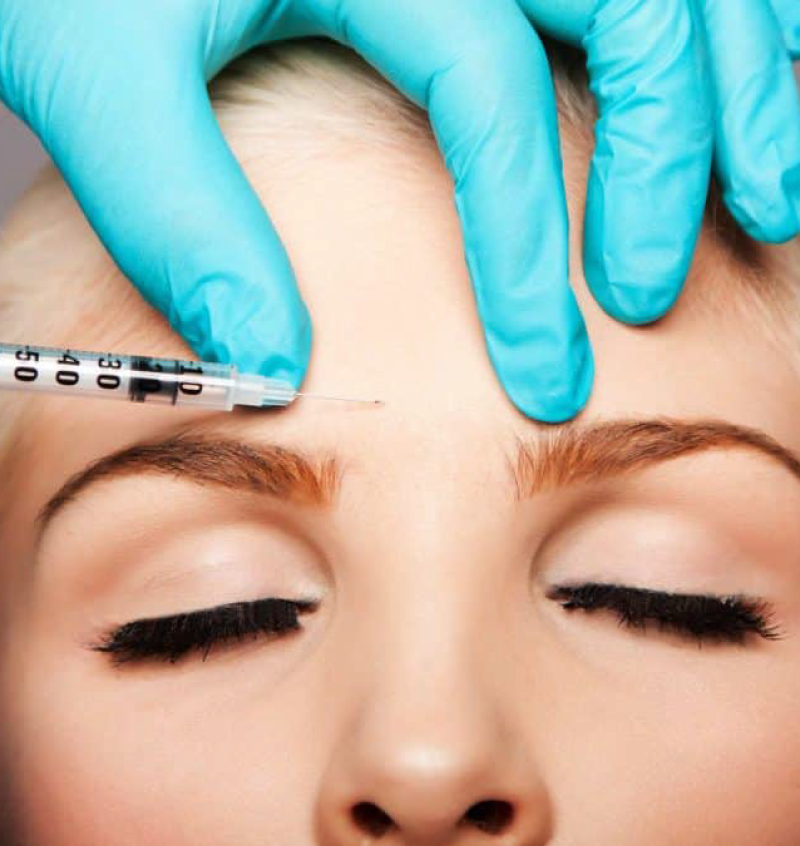 Botox© is a simple, non-surgical, injection performed by our licensed Medical Director, Dr. Elizabeth Sherrock, MD. Botox© is used to smooth moderate to severe frown lines between the brows and on the forehead. The effects are localized and do not affect your ability to smile, laugh, or otherwise show expression.
Botox© is administered with an extremely fine needle directly into the targeted facial muscle. The protein then blocks the transmission from the nerve ending to the targeted muscle. As a result, the treated muscle relaxes and the dynamic wrinkle is softened. This effect generally lasts from 2 to 6 months and results may vary.
A Chemical Peel (also known as a Chemical Resurfacing) removes the top layers of the skin, creating a healthier, more youthful appearance. Restorations utilizes a variety of treatments, from lighter peels that require no downtime, to peels that offer much deeper and more dramatic results, but require some healing time.
We will develop a customized resurfacing treatment for your particular skin condition. This may involve a combination of peel types or different strengths to better meet your skin's needs. 
Chemical peel treatments can address many different skin problems including:
Rough, dry skin
Dull complexion and uneven texture
Coarse facial wrinkles or scars, deep lines
Areas of blotchy or sun-damaged skin, freckles
Pre-cancerous growths
Superficial blemishes and acne scarring
Hyperpigmentation or dark spots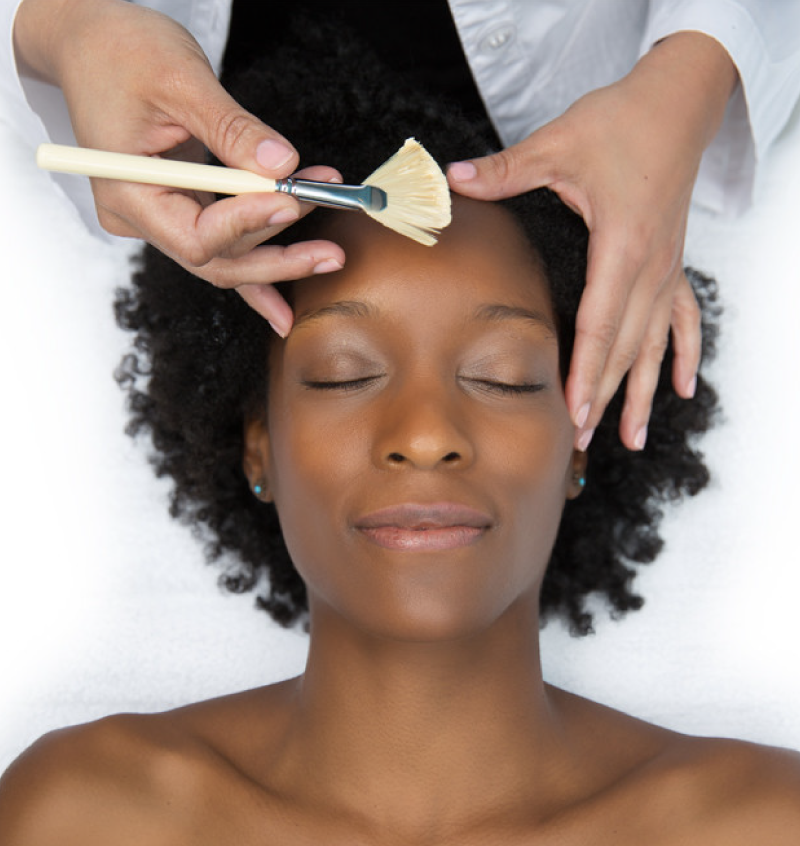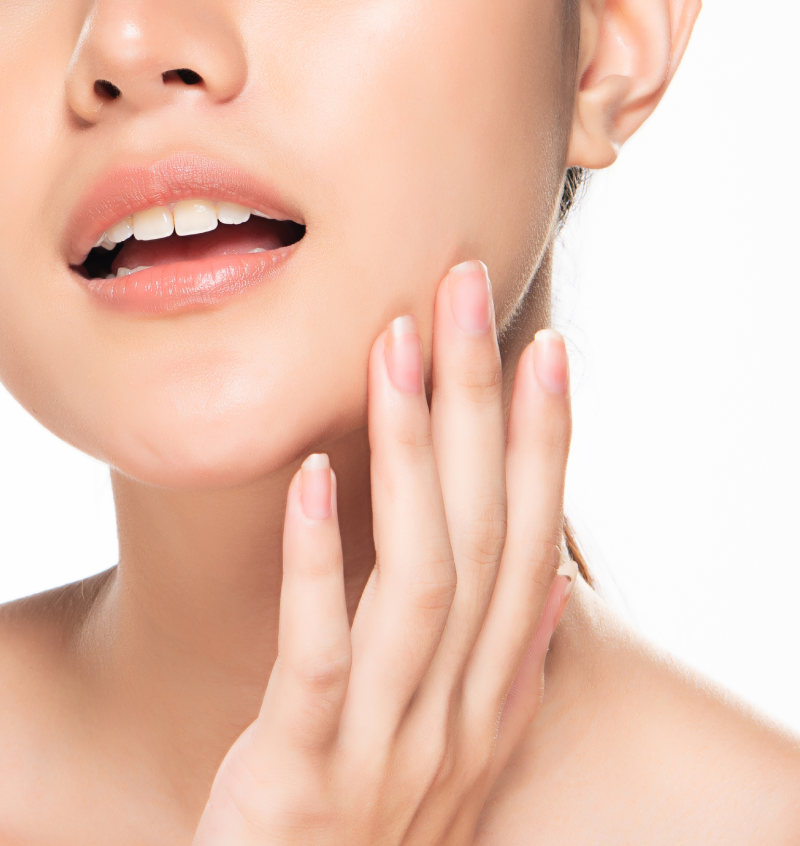 Designed for clients age 30 and up, the SWICH is a chemical treatment that forces the skin to repair from the inside out without damage at the surface – this means no peeling or downtime. Your skin literally begins to act as if it were 10 -15 years younger.
Circadia's in-clinic professional treatment, SWiCH, is a 21st century dermal rejuvenation skin miracle that has been proven to "turn on" the cell's own energy mechanisms to help reverse or slow down cell damage. 
Collagen Induction Therapy
Collagen Induction Therapy, also known as "Microneedling", is one of the most popular and effective treatments available to rejuvenate skin.
Microneedling creates tiny, controlled wounds in the skin. This action signals the healing mechanisms of the body to repair the wounds, triggering the growth of new collagen and elastin. This natural healing process results in healthier, rejuvenated skin.
Collagen Induction Therapy is known to be beneficial for:
Wrinkles and lax skin
UV damage
Scarring
Stretch marks
Rosacea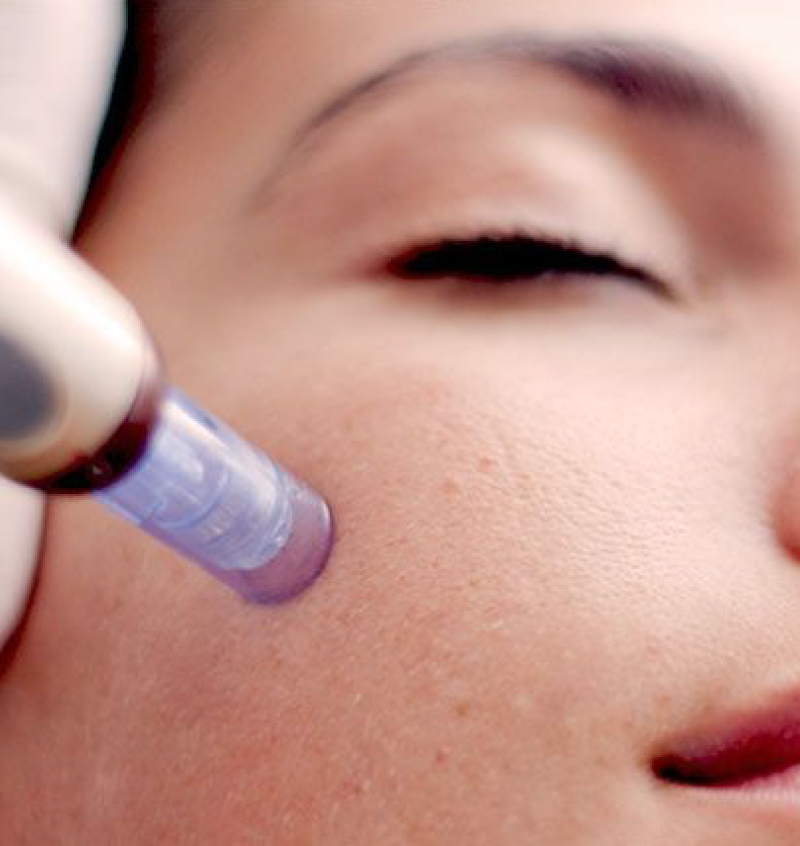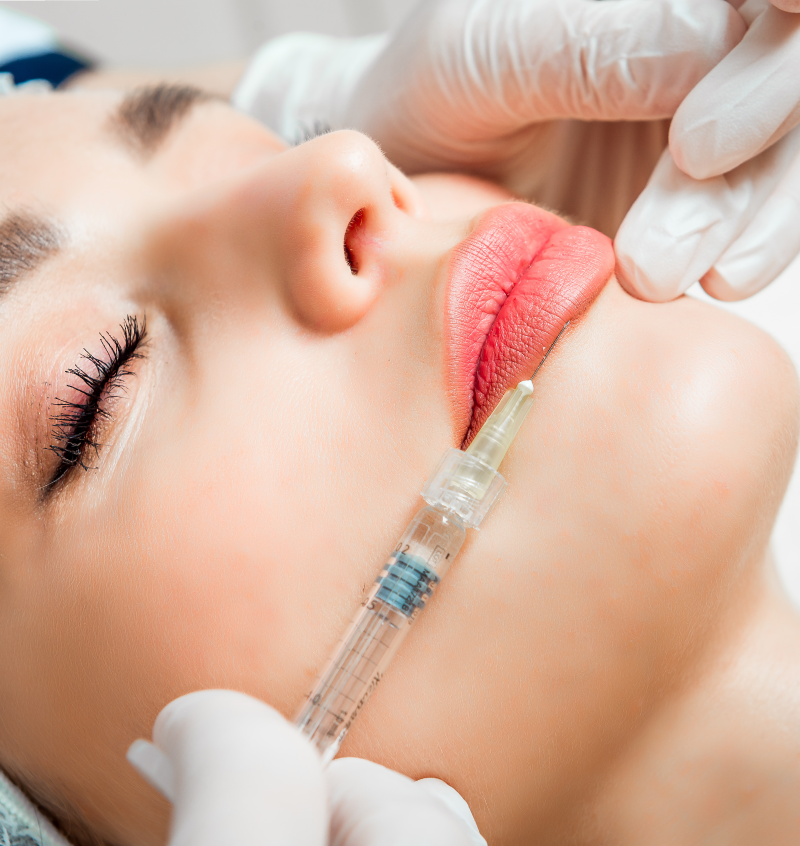 Dermal Fillers are non-Surgical, physician administered filler to replace lost volume and restore youthful contours to the skin. The Dermal Fillers we employ at Restorations Medical Spa include:
JUVEDERM® XC – Nasolabial folds, Lips
JUVEDERM® ULTRA™ XC – Nasolabial folds, Lips
JUVEDERM® VOLBELLA™ XC – Lip Filler
JUVEDERM® VOLUMA™ XC – Cheek Filler
All Dermal Fillers are administered by our Medical Director, licensed physician Dr. Elizabeth Sherrock, MD.
Dermaplane, also referred to as Blading, is an exfoliation procedure designed to smooth appearance, eliminate fine lines, and reduce acne scarring. The innovative technique carefully removes the top layers of the tissue, ridding the face of the dead skin and 'peach fuzz' that can trap in dirt and oils. The procedure will allow for new skin to appear, brightening the complexion.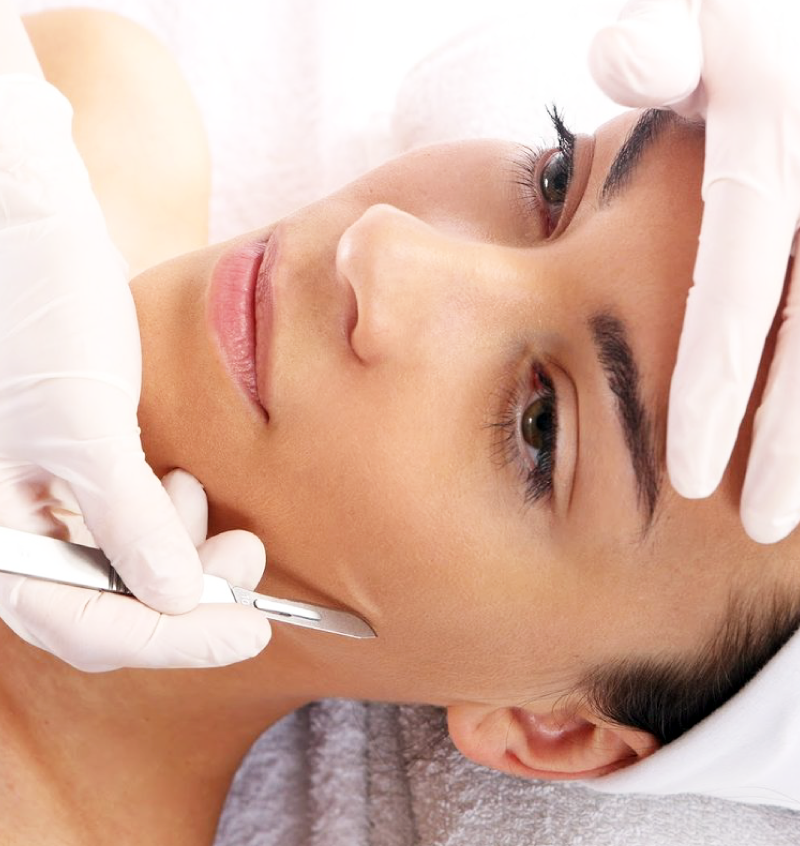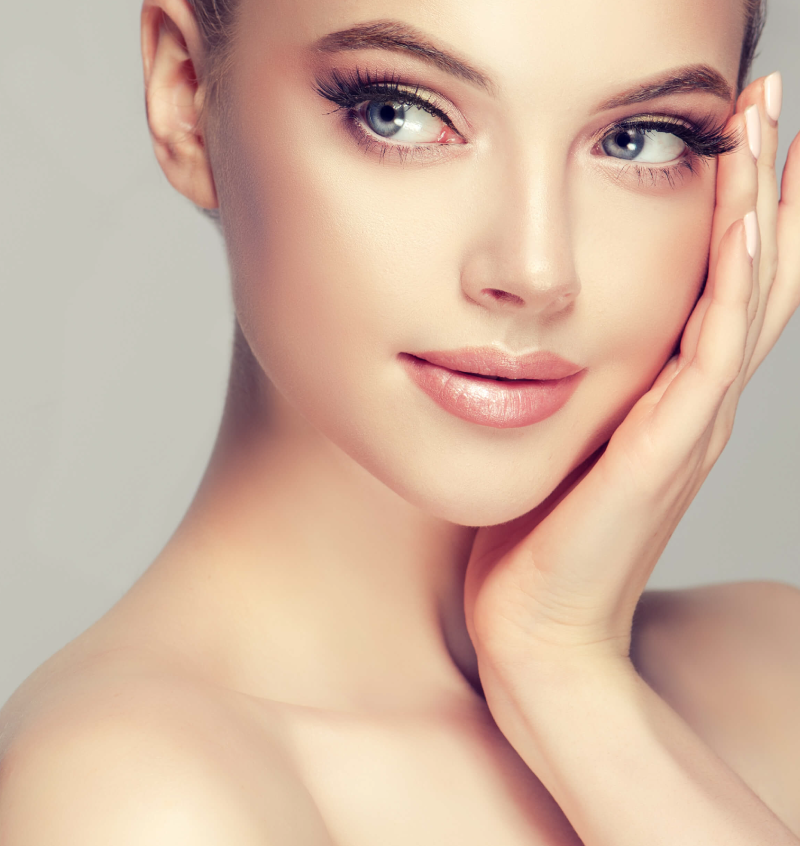 Said to be by those who have experienced it as "Better than Hydrafacial". Diamond Glow is an exfoliation, extraction, infusion, and brightening skin treatment all rolled into one.
Diamond Glow is great for:
Dull complexion
Uneven skin tone
Acne and clogged pores
Fine lines and wrinkles
Rough, dry skin
Dark spots and discoloration
Clinical Facials are medical-grade treatments that use the basics of a traditional facial with the added benefits of prescription strength products. The difference is:
strength
aggressiveness
knowledge
Restorations Medical Spa employs a myriad of Facial types. One of our favorites is our Enzyme Facial line which includes the use of plant enzymes to exfoliate, brighten, and tone the skin.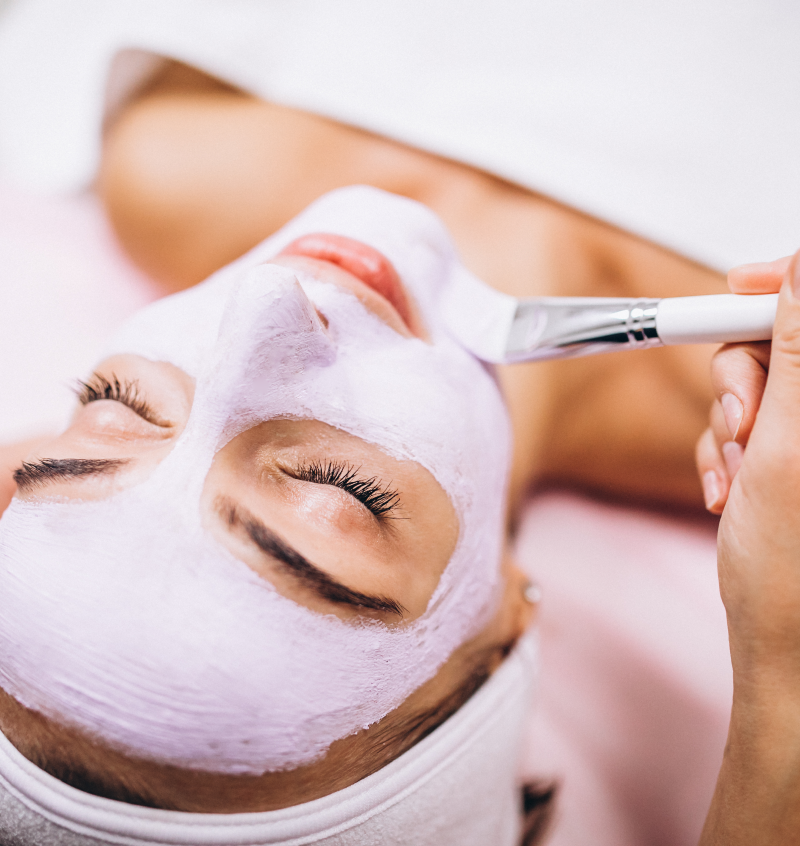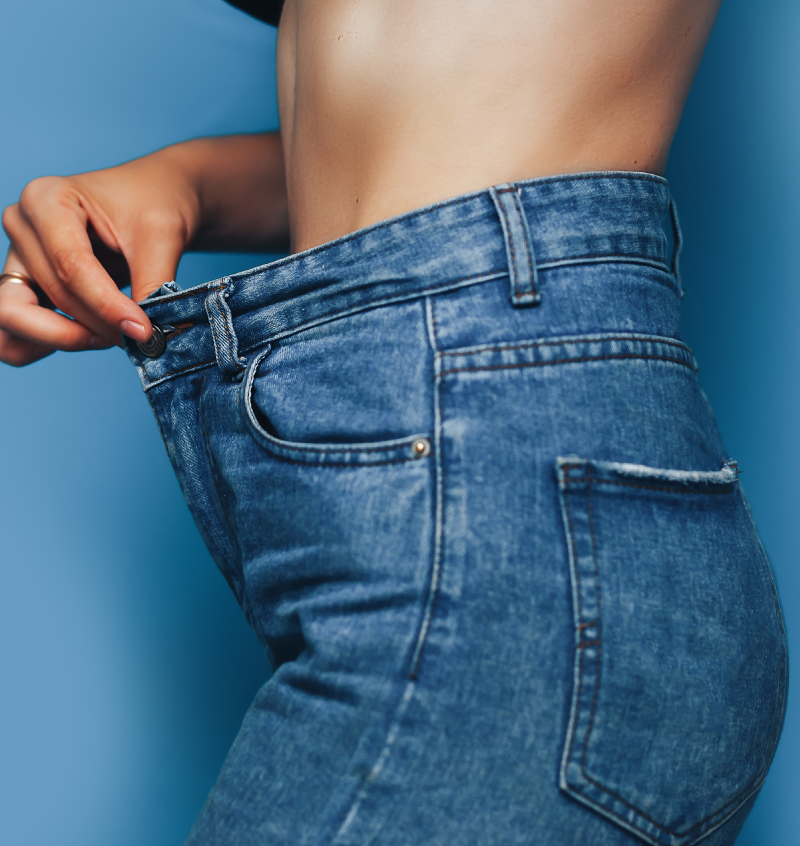 If you have at least 15 pounds to lose, our HCG weight loss program could help you reach your goal both safely and quickly. Many of our patients lose between 15-30 pounds with each HCG cycle until they reach their ideal weight. Each round of HCG lasts 43 days. Initially, we'll perform lab work on you, which is reviewed by one of our doctors prior to starting the program to ensure that you are a healthy, ideal candidate for the program. 
A typical HCG diet plan will incorporate a version of the original HCG diet protocol developed by Doctor ATW Simeons in the 1950's, which includes daily injections of HCG hormones coupled with a low calorie diet of lean protein and fresh vegetables. Restorations uses only the highest quality HCG for their diet programs. Pharmaceutical grade HCG is safe for use by both men and women and is unlike any other HCG supplement that you can purchase over the counter or online.
All HCG clients are monitored by our Medical Director, Dr. Elizabeth Sherrock, MD.
Restorations Medical Spa utilizes a system of pulsed light to safely and effectively remove hair at its source. Pulsed-light systems work by emitting pulses of intense light into the hair follicle. The light is absorbed by the pigment in the follicles and converted to heat. The heat then loosens the hair and disables the cells responsible for growing new hair. The result is permanent reduction and elimination of dark, unwanted hair.
Typical treatment areas include:
Face
Bikini
Underarms
Back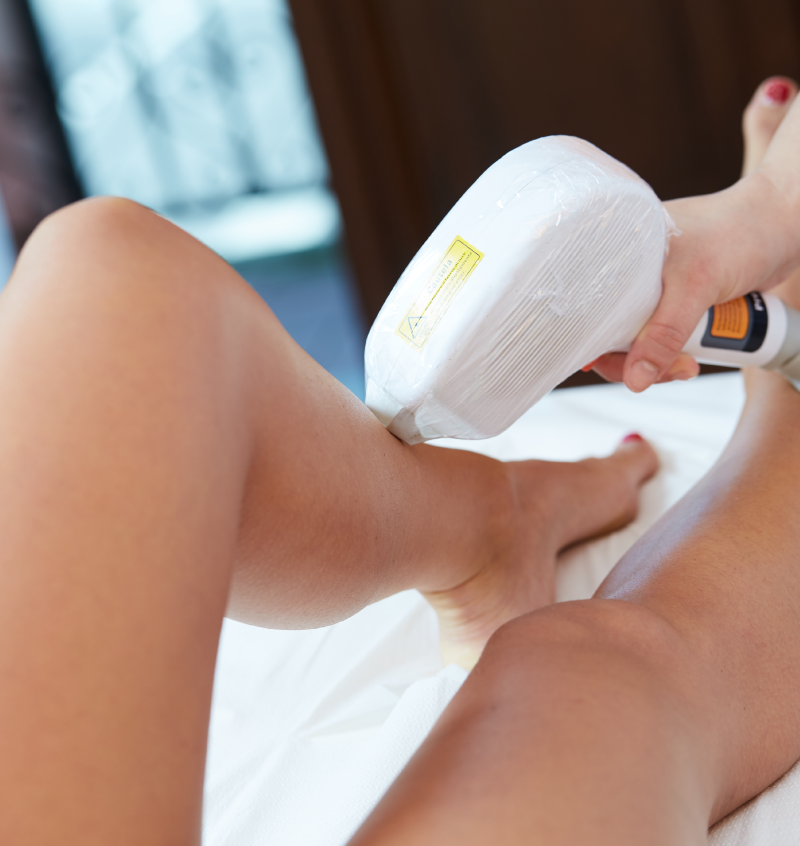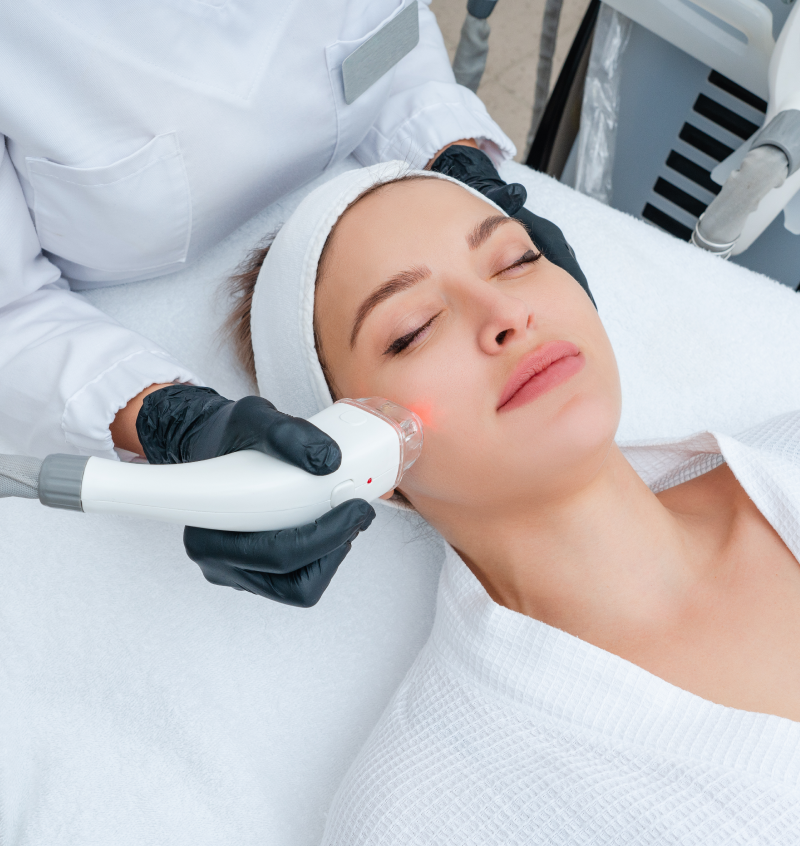 Laser Resurfacing is one of the most popular Laser Skin Treatments available to consumers today due to it's efficacy in treating a variety of skin concerns.
Laser Resurfacing is a skin treatment designed to repair wrinkles, scars, irregular pigmentation, uneven texture, and other skin issues. 
A short, concentrated beam of pulse light is directed over desired areas, causing a breakdown and then renewal of cells. Results vary due to skin type and type of issue being corrected. Most people see a difference after one treatment. 
Microdermabrasion is the most non-invasive skin resurfacing process available today. The popularity of the Microdermabrasion technique for skin rejuvenation is due to its simplicity, effectiveness, and safety.
A Microdermabrasion is a great "lunchtime" treatment that offers excellent exfoliation and addresses concerns like dull skin tone, uneven texture, mild discoloration, and acne.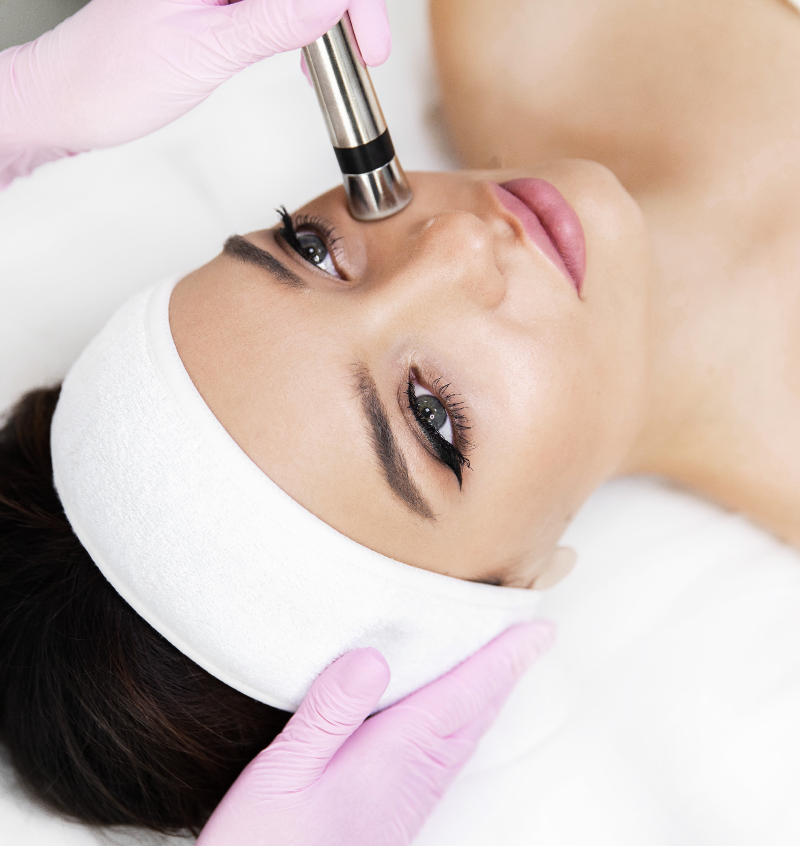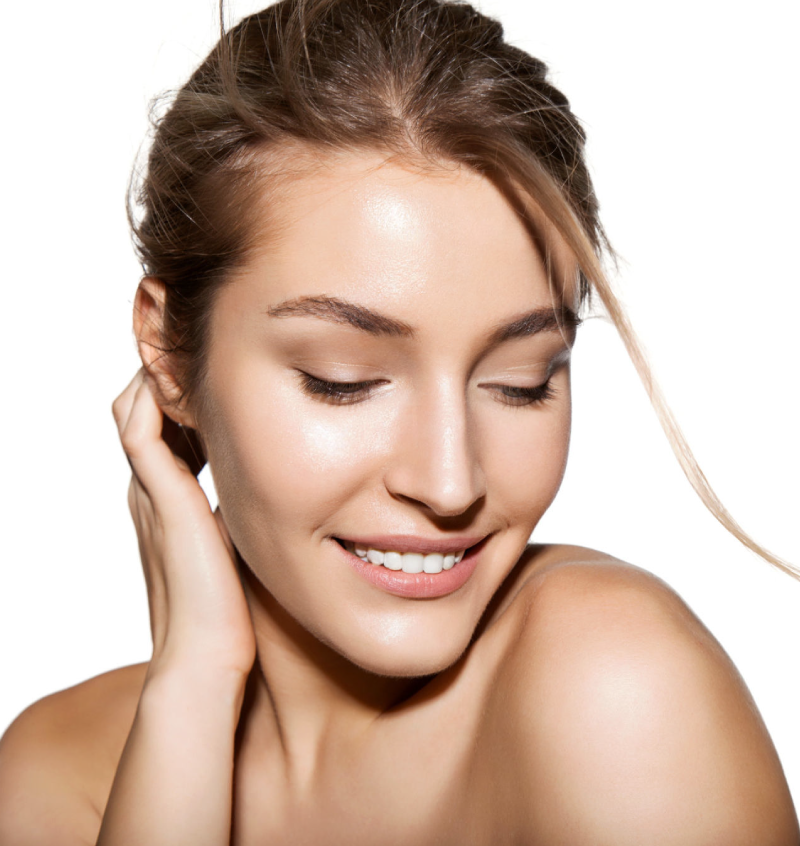 Forma safely and effectively treats facial wrinkles with virtually no pain and no downtime. Forma delivers constant, gradual radiofrequency energy deeply into the skin, causing heat to build up where the skin and fat layer meet. The increasing heat modifies the collagen bundles deep in the skin, causing contraction and stimulating the growth of new collagen over time. The result: tighter, younger looking skin. The Forma treatment is a very comfortable skin tightening treatment that takes less than an hour.
Permanent Makeup is an affordable way to enhance facial features. It is a state-of-the-art procedure that is medically proven. This cosmetic technique deposits micro insertions of natural, non-iron oxide pigment into the dermal layer of the skin.
Permanent Makeup is commonly applied to these areas:
Eyebrows
Eyeliner
Lip Liner and Full Lip Color
Hair Strokes
Good candidates for permanent makeup include:
Busy, active women who want to look good and save time
Women who cannot see clearly to apply make-up
Individuals with eyebrow or eyelash hair loss from illness or Alopecia
People who live an active lifestyle (swimming, exercising, being outside)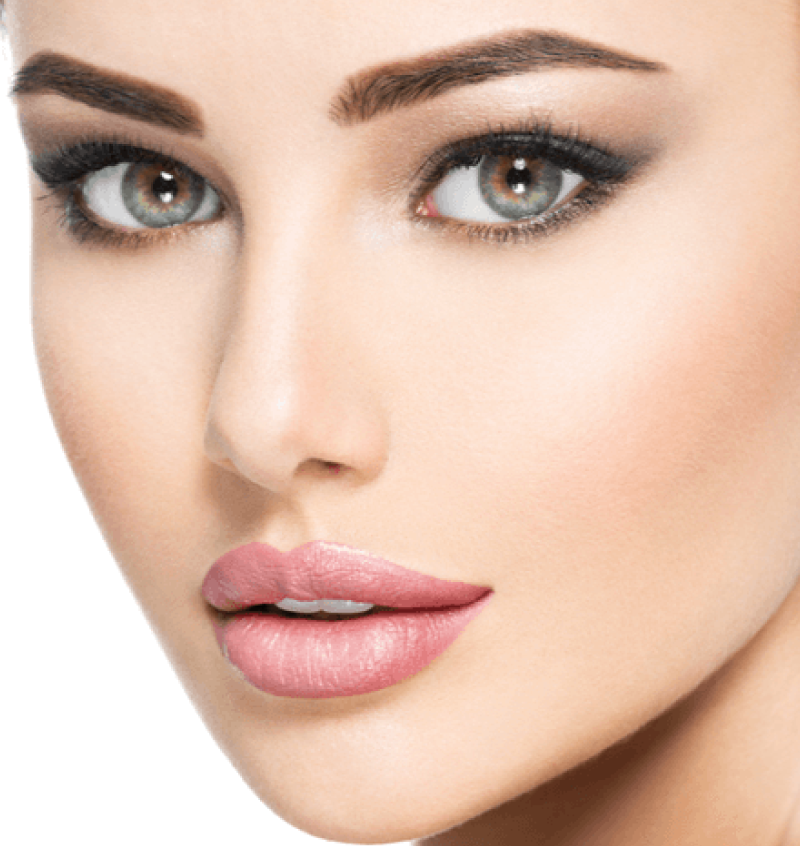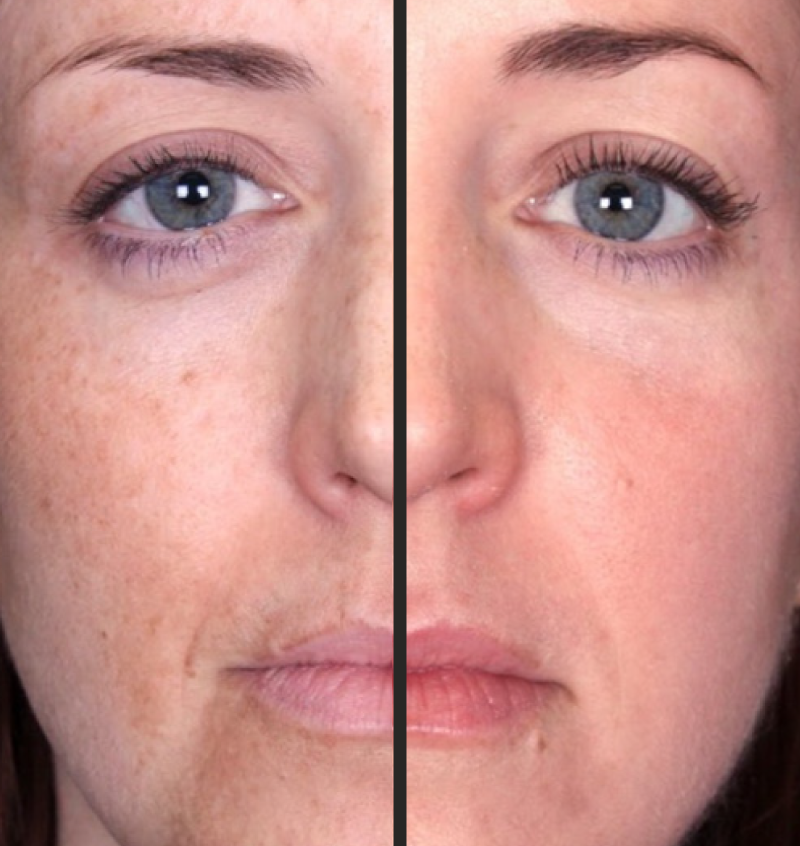 A Photofacial is a rejuvenating treatment that uses intense pulses of light that penetrate to all levels of skin, causing collagen and blood vessels beneath the epidermis to constrict.
Photofacials are especially good for fine lines, particularly around the eyes and mouth, shallow acne scars, age spots, broken blood vessels, Rosacea and sun damage.
Fine lines, especially around eyes and mouth.
Shallow acne scars
Age spots
Broken blood vessels
Rosacea
Sun damage
Large pores
Chronic facial redness
Photofacials can also treat sun damage and weathered areas on the neck, arms and chest, as well as the back of hands. 
Stretchmark & Scar Removal
Stretchmark and scar removal uses the same technology as is done with Laser Resurfacing. A concentrated beam of light targets specific areas of skin. This causes scar tissue to break down and enables cells to repair themselves, effectively diminishing stretchmarks and scars. More than one treatment can be necessary to achieve desired results, however, improvements are frequently visible after the first treatment. 
Laser treatments are not for everyone, if you have very dark skin or a history of keloid scarring, this treatment is not ideal. In these cases, Collagen Induction Therapy can be successful.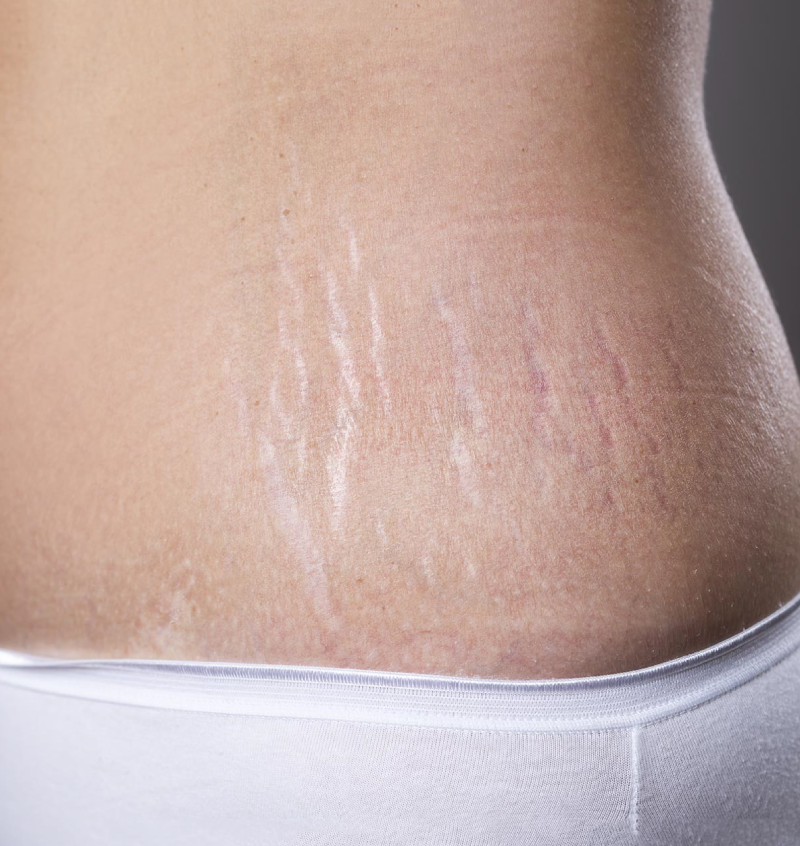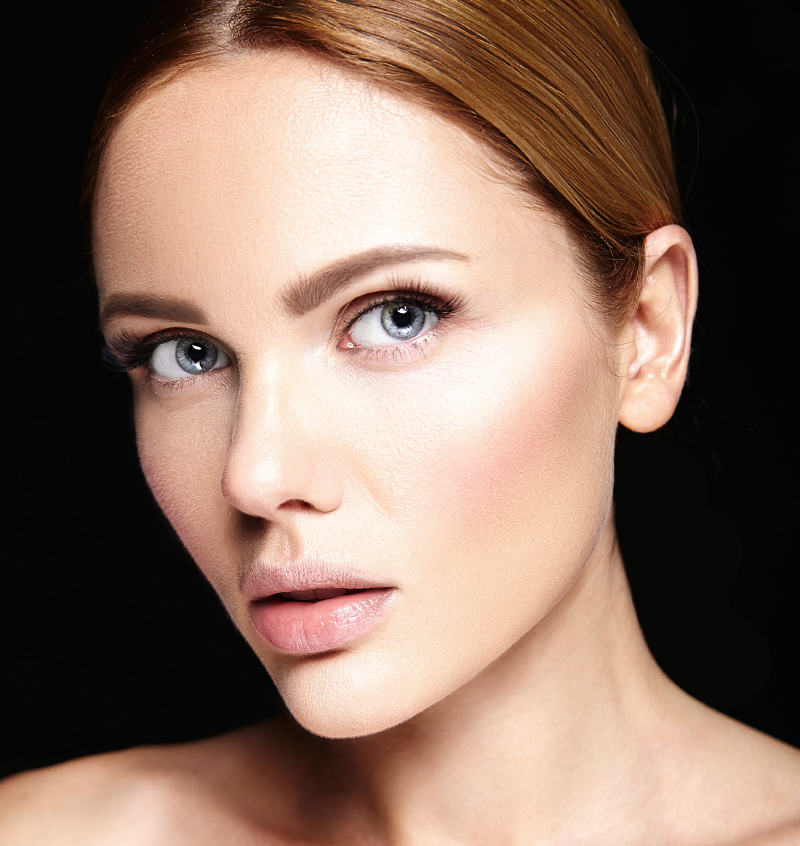 The Vi Peel is a pharmaceutical-grade chemical peelbproduced by Vitality Institute Medical Products, a manufacturer of medical-grade skin care treatments that are meant to address the signs of aging and common skin damage problems. The Vi Peel can help reduce the effects of sun damage and reduce signs of melasma.
Areas commonly treated with Vi Peel include:
We are highly selective of the skincare lines we carry at Restorations Medical Spa. Only clinically-proven products with scientifically backed ingredients make it on our shelves.
Jane Iredale Mineral Makeup
VISIT US
2700 SE Washington Blvd., Suite A
Bartlesville, OK 74006
EMAIL US
info@restorationsmedicalspa.com
We Can't Wait to See You!
Visit Us
2700 SE Washington Boulevard, Suite A
Email Us
info@restorationsmedicalspa.com