The doctors and staff of Restorations Medical Spa believe that our task is to our help clients achieve their highest potential of health and beauty. We believe that cutting edge technology and advanced medical knowledge can help us create solutions for inner health, weight management, and aesthetic appearance.
Our aim is to create a relaxing and comfortable setting staffed by knowledgeable, experienced, and caring professionals.
We begin the process with a consultation where we listen and come to understand your individual wants and concerns, downtime and budget restrictions, or any other factors that affect you, and then together visualize how we can help you achieve your goals.
Due to the rapid advances in aesthetic technology we have an unwavering commitment to providing the most advanced services and treatments but also hold ourselves to the highest standards when it comes to safety and appropriate use of each technology.
Our treatments are customized to each unique individual and we aim to establish a long relationship with our patients based on trust and confidence.
Our goal is to lead our clients down the path to healthier living and an uplifted self-image by utilizing a comprehensive range of products and services.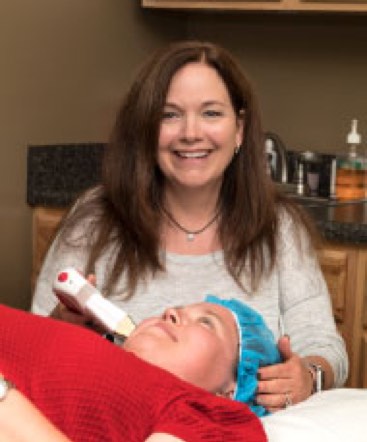 Melanie Lay
Aesthetician
Melanie has been a licensed Aesthtetician since 1981. She has experience as a paramedical aesthtetician working in the medical field. Her knowledge covers a broad range of procedures from facials, dermaplane, microdermabrasion, chemical peels, Photofacials intense pulsed light (IPL), hair removal to skin care analysis and make up application instruction. Please call Restorations Medical Spa and schedule a consultation appointment.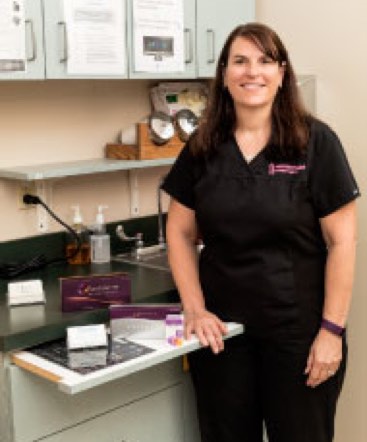 Elizabeth R. Sherrock
MD
Dr. Sherrock is a graduate of the University of Texas Southwestern Medical Center. She attended Southern Methodist University, Dallas, Texas where she obtained her undergraduate degree in Chemistry.
Dr. Sherrock received her residency training at the McLennan County Family Practice Residency in Waco, Texas. She is certified with the American Board of Family Practice as a Diplomate.