Restorations Medical Spa combines the best medical and traditional spa treatments with the newest technology. We are passionate about providing our clients with natural-looking and minimally invasive results without surgery, stitches, or long recoveries. Our goal is to ensure that every client feels beautiful, vibrant, and confident from the inside-out.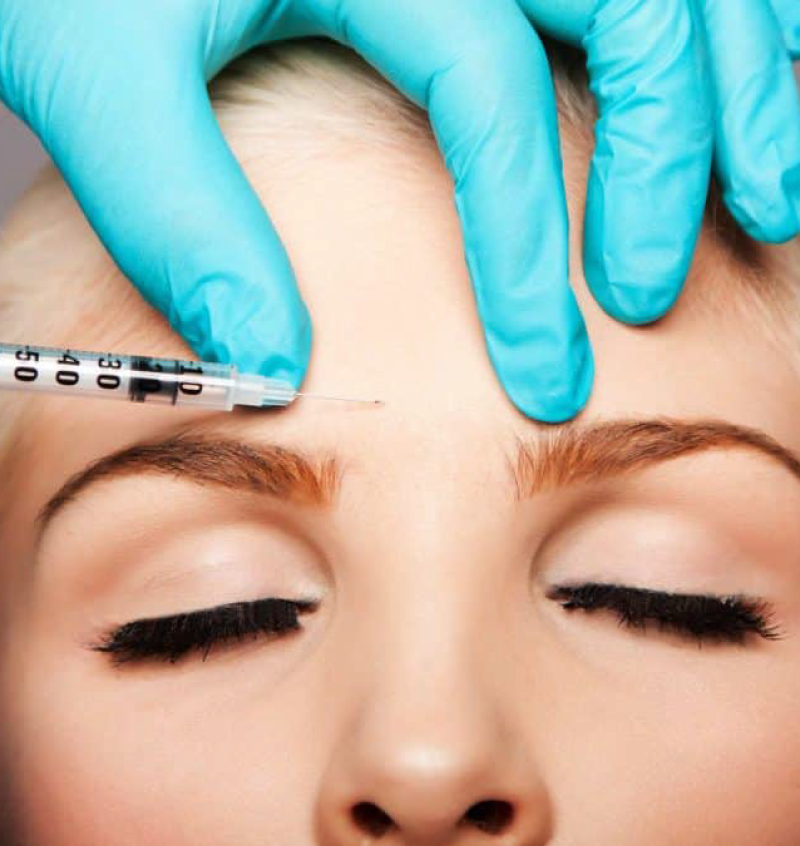 BOTOX
Botox© is used to smooth moderate to severe frown lines between the brows and on the forehead. The effects are localized and do not affect your ability to smile, laugh, or otherwise show expression.
Learn more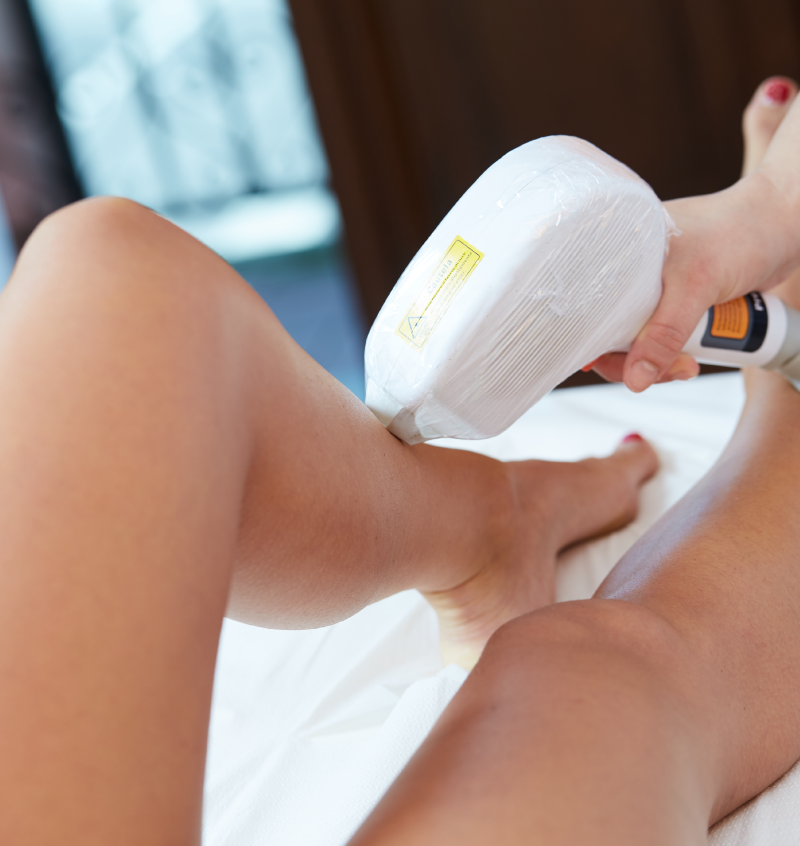 Laser Hair Removal
Restorations Medical Spa uses the DiolazeXL hair removal laser by Inmode to permanently remove dark, unwanted hair on the face and body.
Learn more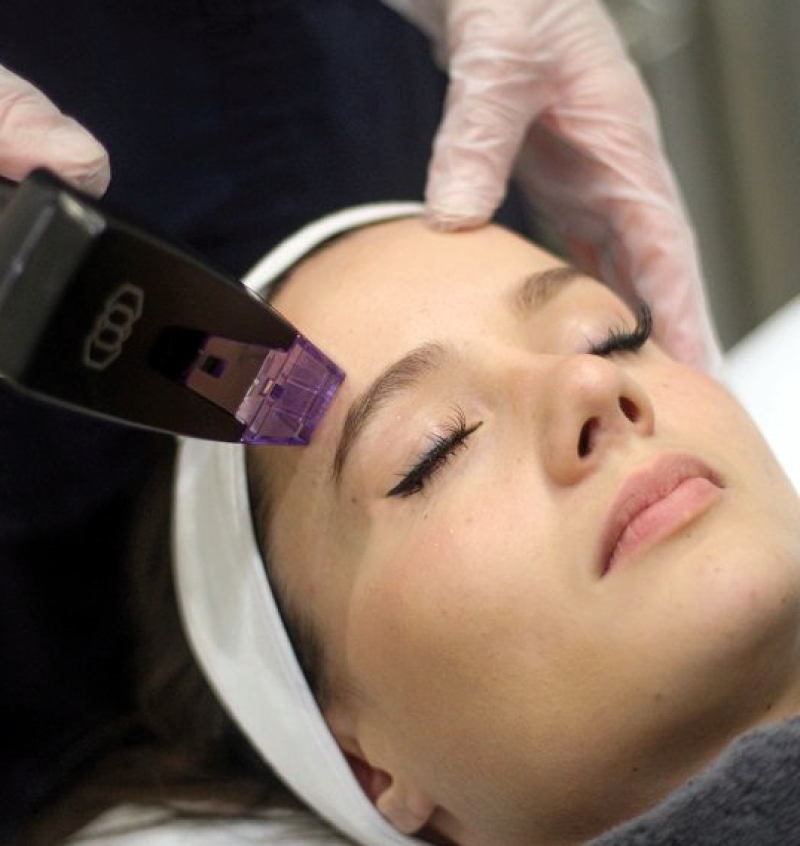 Morpheus8 RF Microneedling
Morpheus8 is a deep fractional, radiofrequency treatment that remodels and rejuvenates skin, tissue and collagen to improve skin appearance and reduce irregularities.
Learn more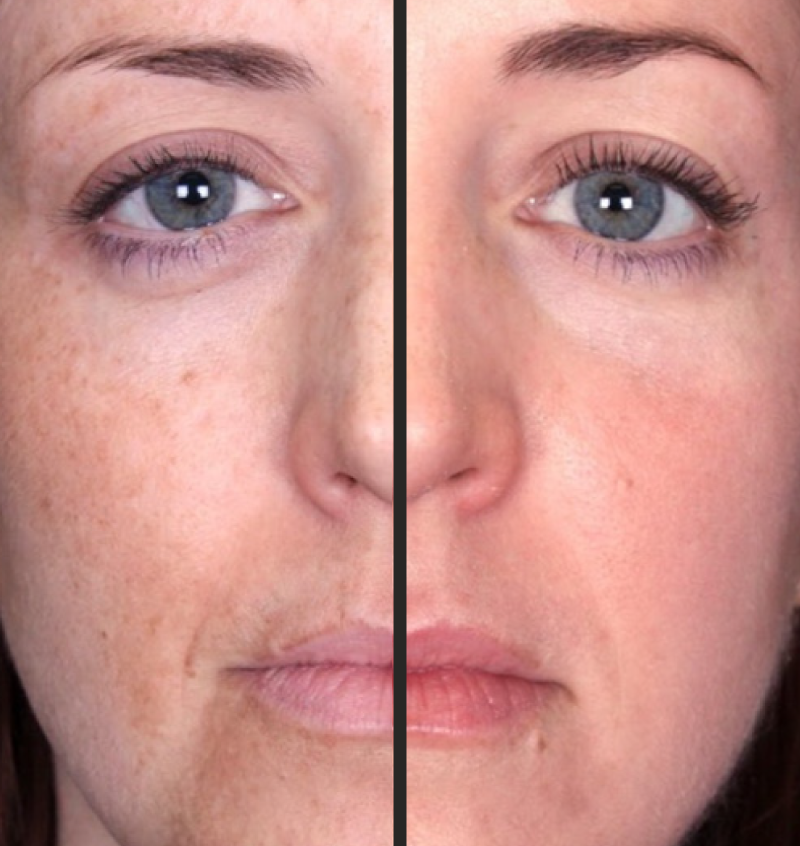 Lumecca Photofacial
Lumecca is an Intense Pulsed Light (IPL) laser treatment to improve and brighten texture and reduce skin irregularities including sun damage, freckles, pigmentation, and superficial vessels.
Learn more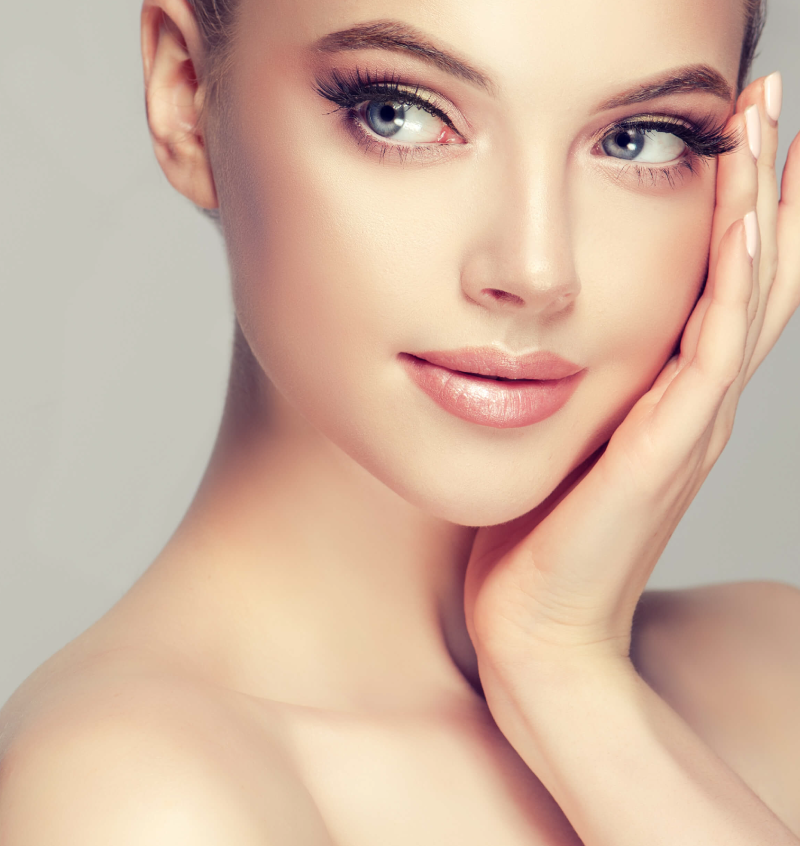 Diamond Glow
Deemed "Better than Hydrafacial"by those who have experienced it. Diamond Glow is an exfoliation, extraction, infusion, and brightening skin treatment all rolled into one.
Learn more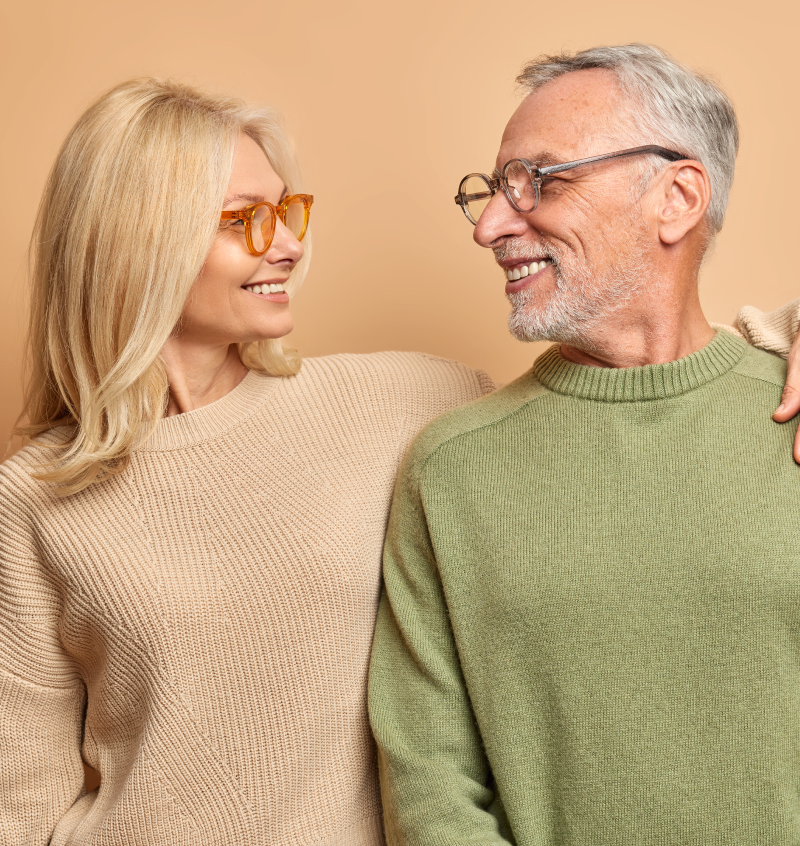 BioTE Bioidentical Hormones
BioTE is a bioidentical hormone replacement therapy in the form of custom-made subcutaneous pellets that can help men and women who are experiencing imbalanced or low hormone levels.
Learn more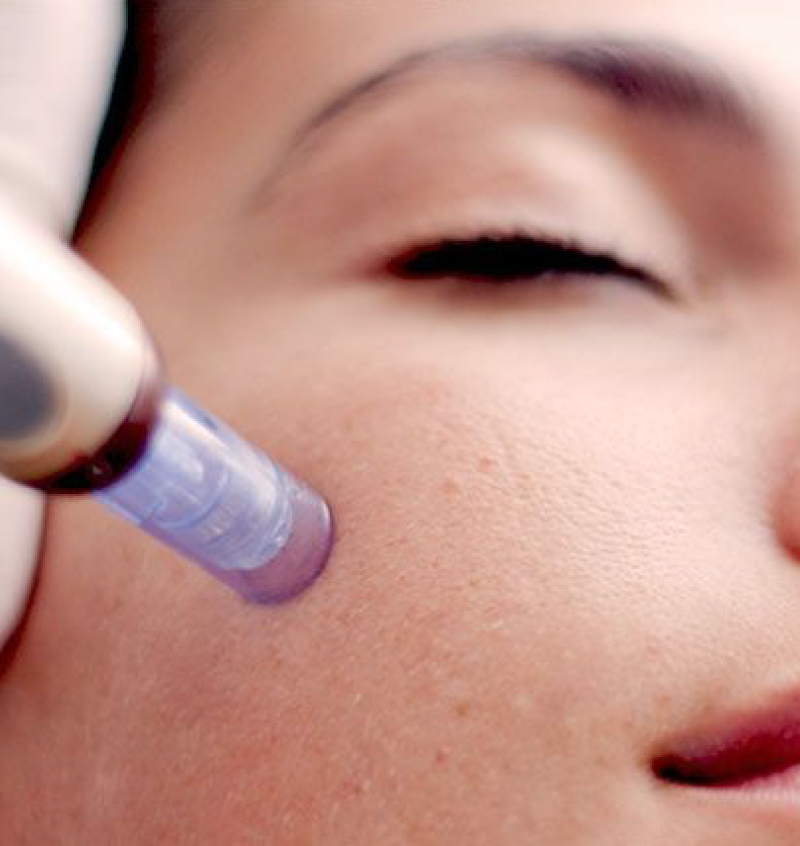 Collagen Induction Therapy
Collagen Induction Therapy, also called Microneedling, creates tiny, controlled wounds in the skin. This action signals the healing mechanisms of the body to repair the wounds, triggering the growth of new collagen and elastin.
Learn more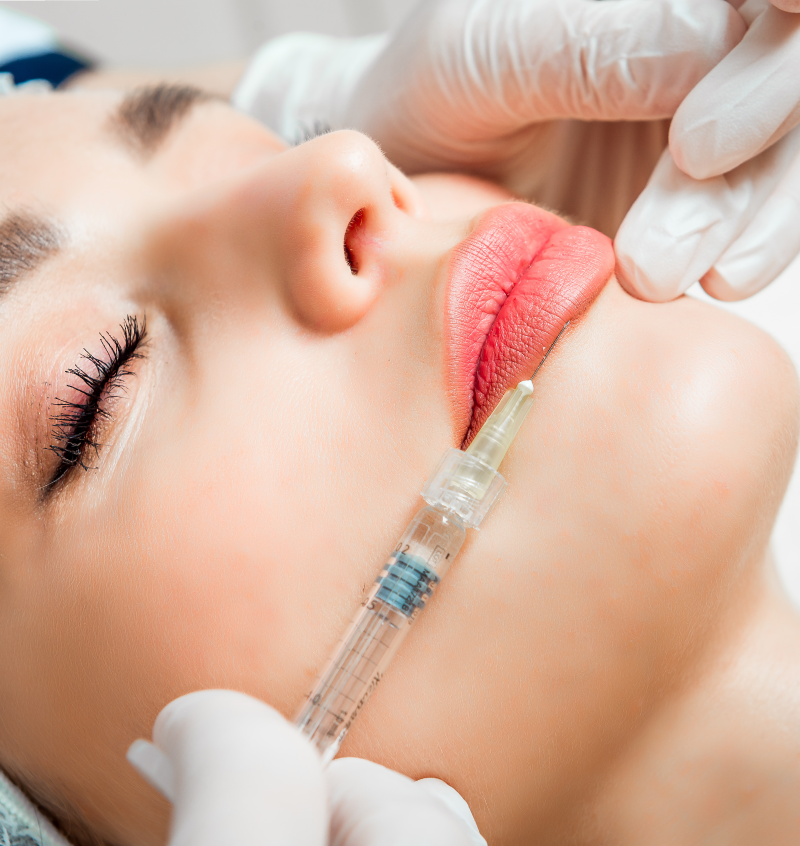 Dermal Fillers
Dermal Fillers are non-Surgical, physician administered filler used to replace lost volume and restore youthful contours to the skin.
Learn more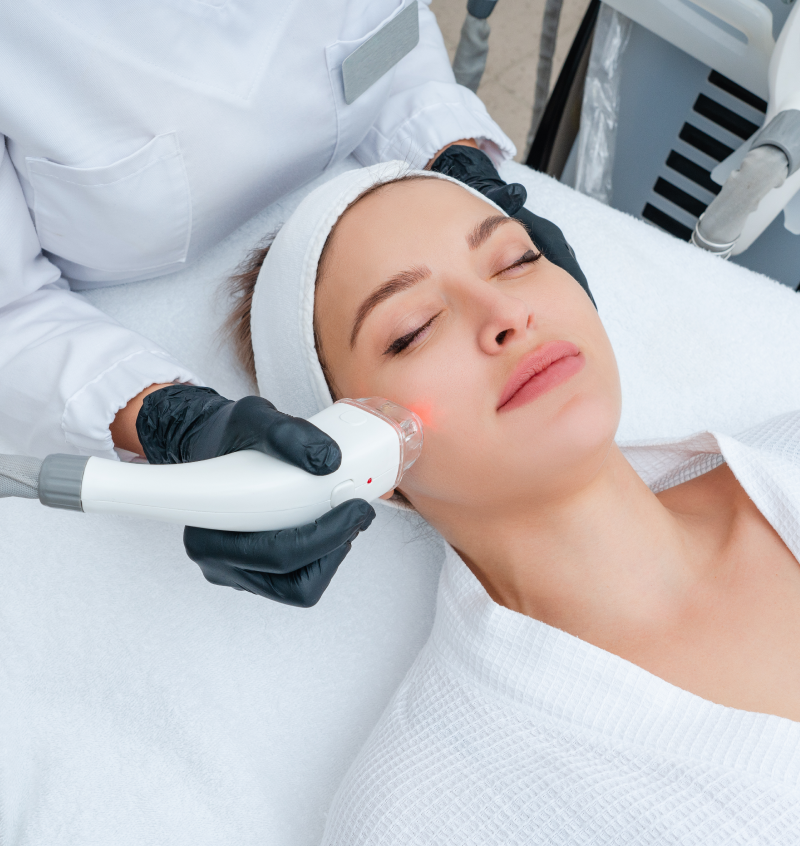 Laser Resurfacing
Laser Resurfacing is a skin treatment designed to repair wrinkles, scars, irregular pigmentation, uneven texture, and other skin issues.
Learn more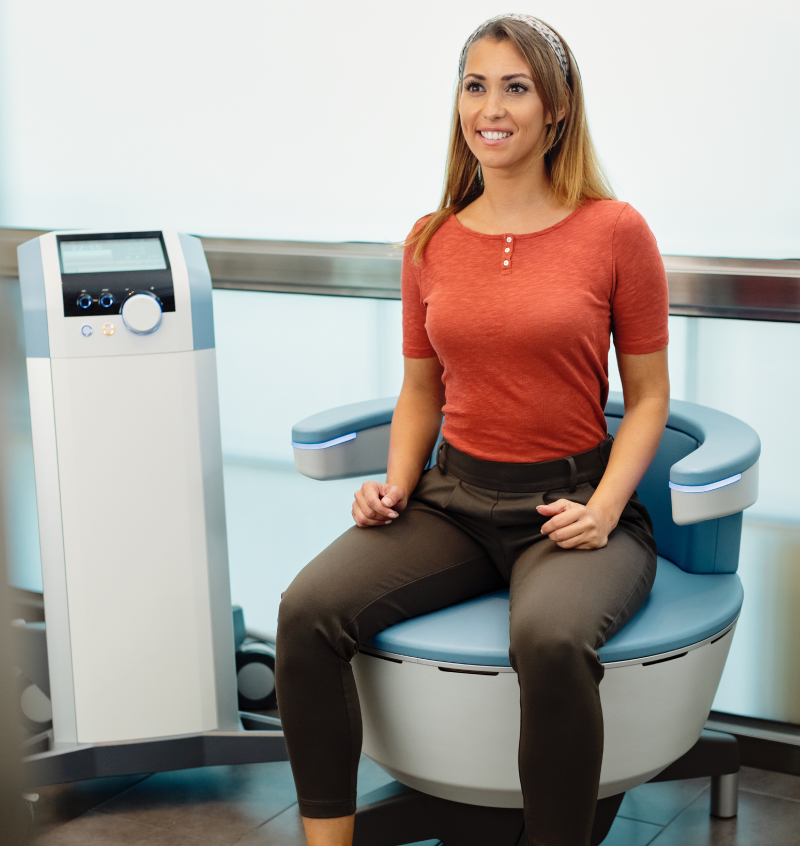 BTL Emsella
Emsella is a unique, non-invasive technology designed specifically to strengthen weakened pelvic floor muscles to improve stress urinary incontinence and bladder leakage.
Learn more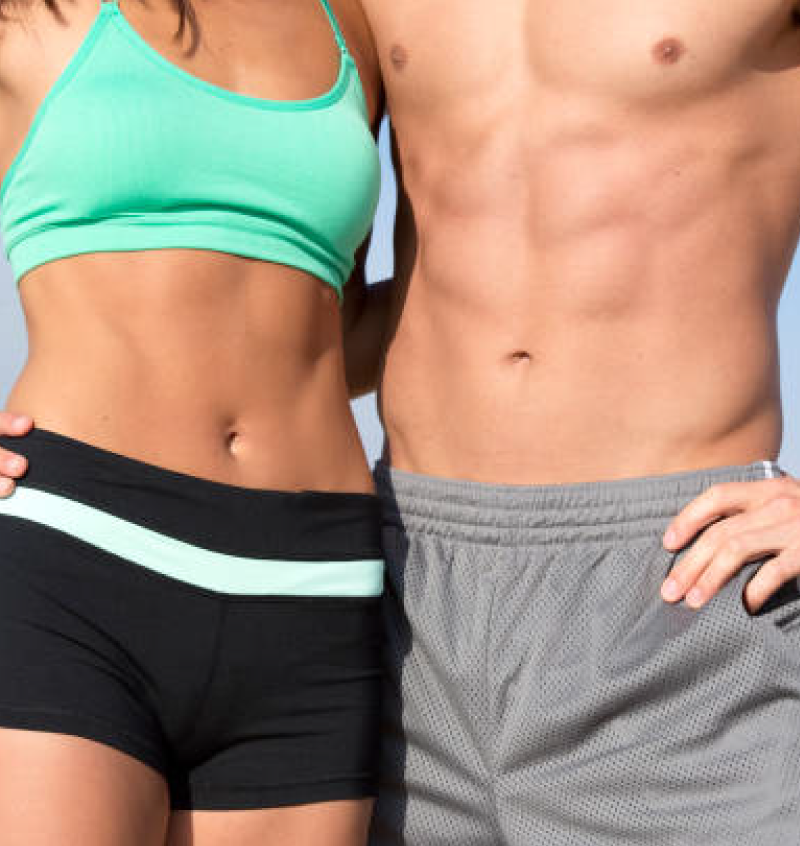 Emsculpt Neo
Emsculpt Neo is the first and only non-invasive body shaping procedure that provides simultaneous fat elimination and muscle building in a combined 30-minute session.
Learn more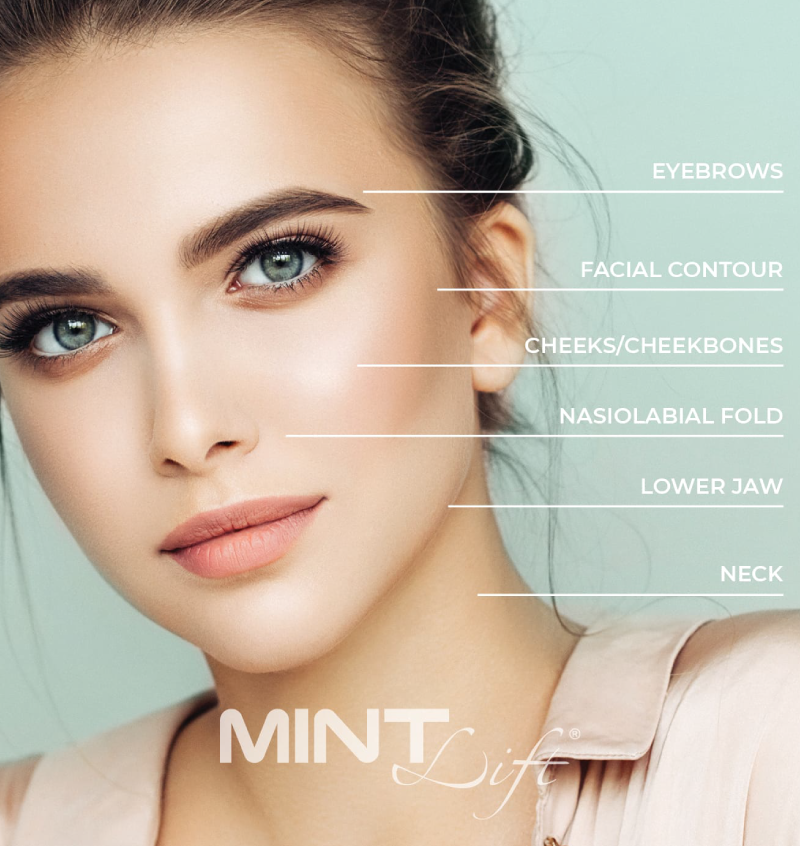 MINT Thread Lift
The Mint PDO Thread Lifts is an alternative to a traditional facelift. The procedure subtly lifts your facial features to reduce the signs of aging. Mint PDO is safe and biocompatible. Results can last for 1 year or longer.
Learn more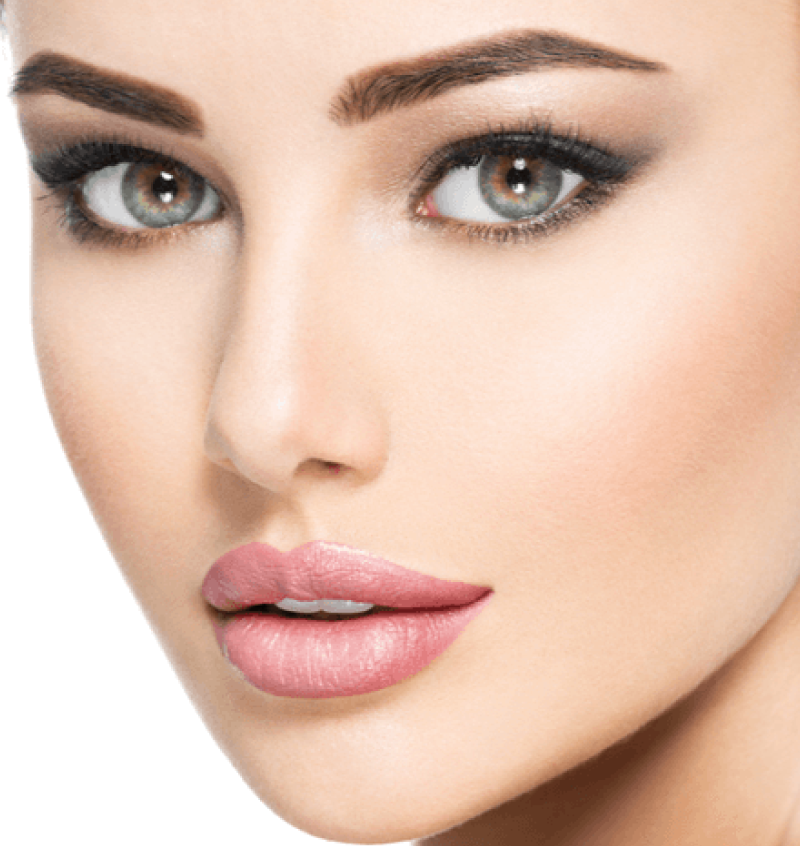 Permanent Makeup
Permanent Makeup is an affordable way to enhance facial features. This cosmetic technique deposits micro insertions of natural, non-iron oxide pigment into the dermal layer of the skin.
Learn more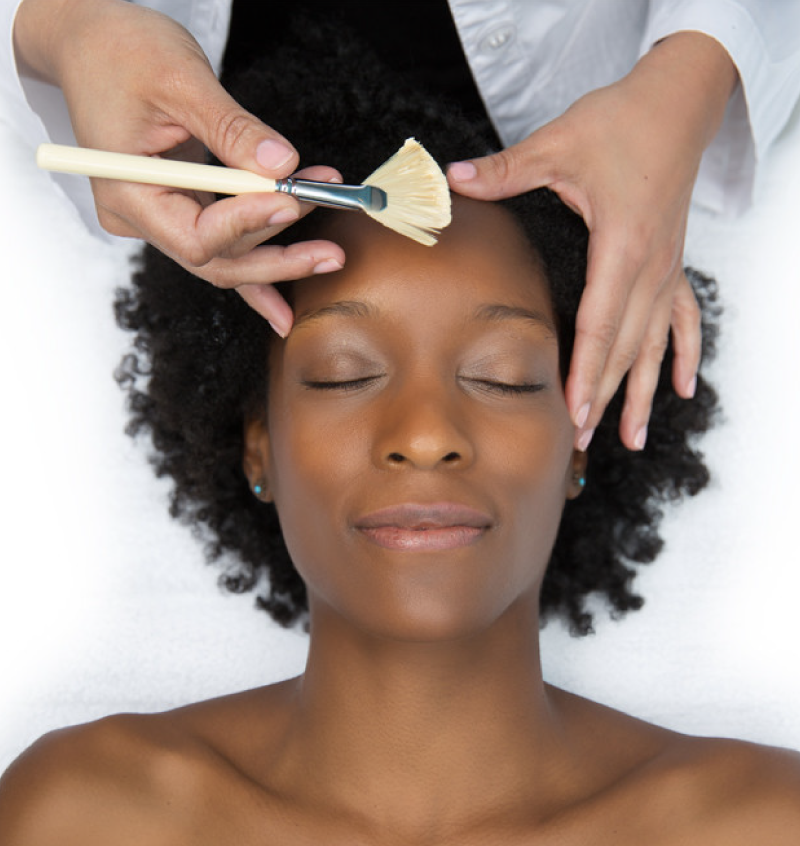 Chemical Peel
A Chemical Peel, also known as a Chemical Resurfacing, removes the top layers of the skin, creating a healthier, more youthful appearance.
Learn more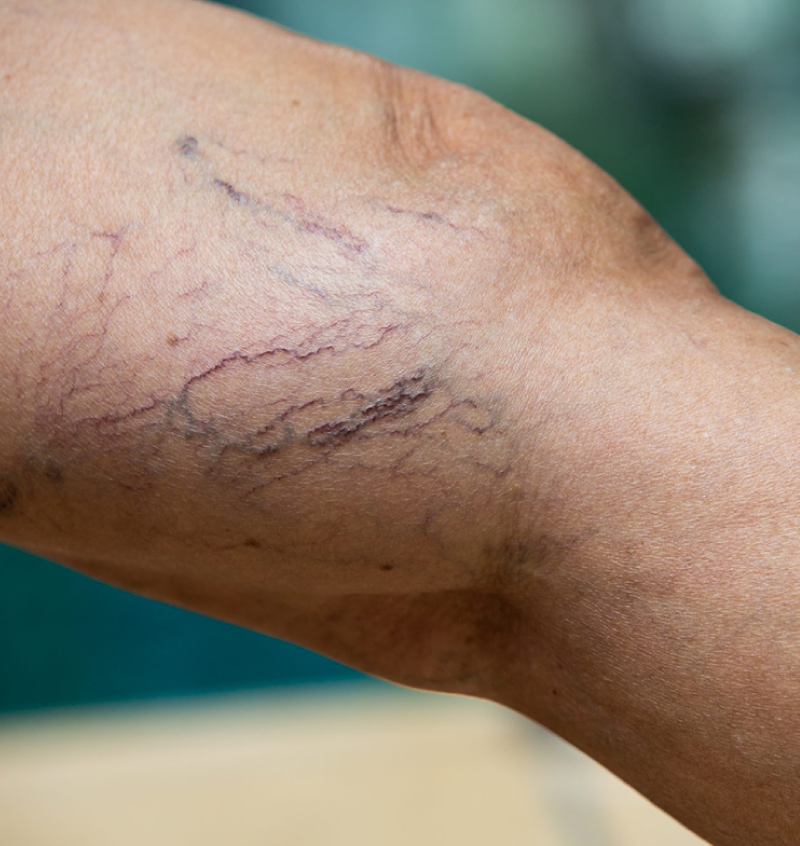 Vasculaze
Vasculaze is used to treat and heal vascular issues such as visible veins, spider veins, port-wine stains, telangiectasias, and angiomas on the body, including on the arms, thighs, and lower legs.
Learn more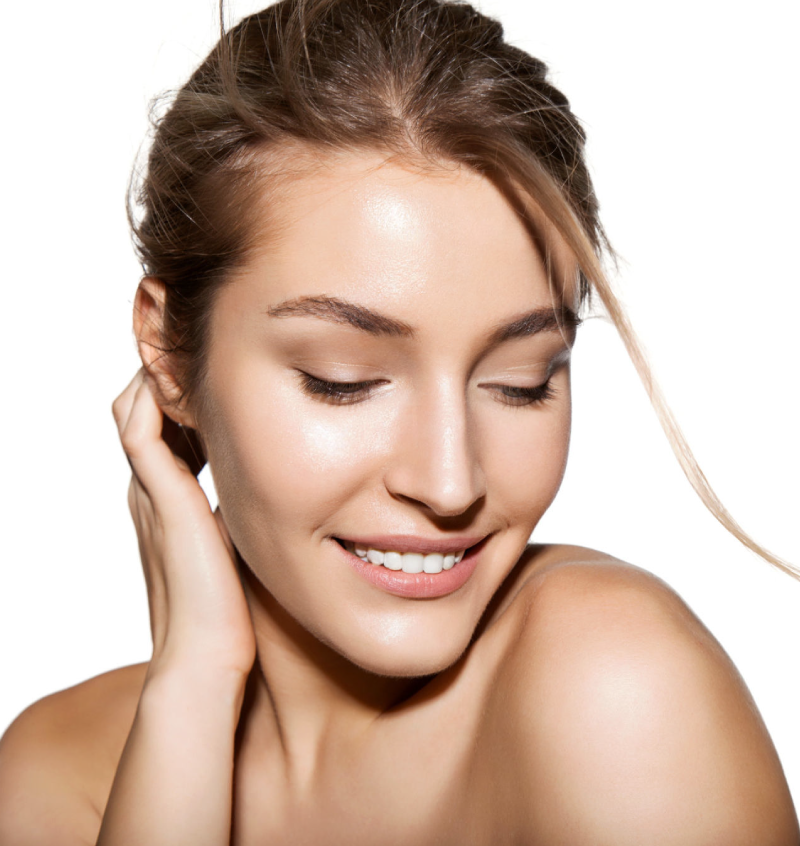 Pelleve & Forma RF Treatments
Forma is a pain-free, radiofrequency skin rejuvenation treatment that effectively treats wrinkles and lax skin. RF treatments work by stimulating the growth of new collagen, resulting in tighter, younger looking skin.
Learn more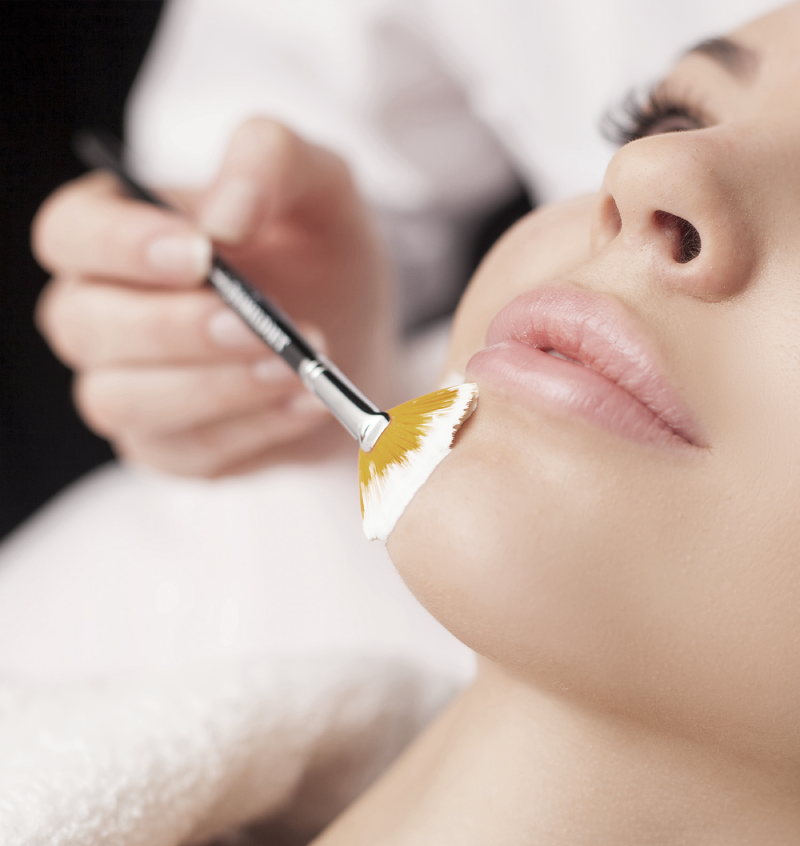 Circadia SWiCH
Designed for clients age 30 and up, SWiCH is a chemical treatment that forces the skin to repair from the inside out without damage at the surface – this means no peeling or downtime. Your skin literally begins to act as if it were 10 -15 years younger.
Learn more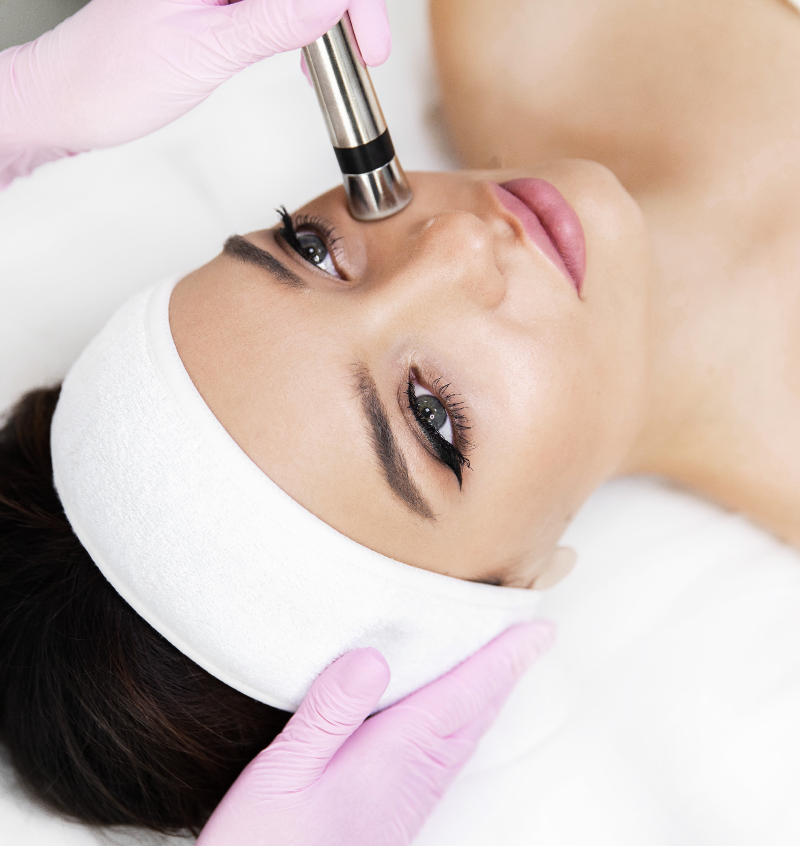 Microdermabrasion
Microdermabrasion is the most non-invasive skin resurfacing process available today. The popularity of the Microdermabrasion technique for skin rejuvenation is due to its simplicity, effectiveness, and safety.
Learn more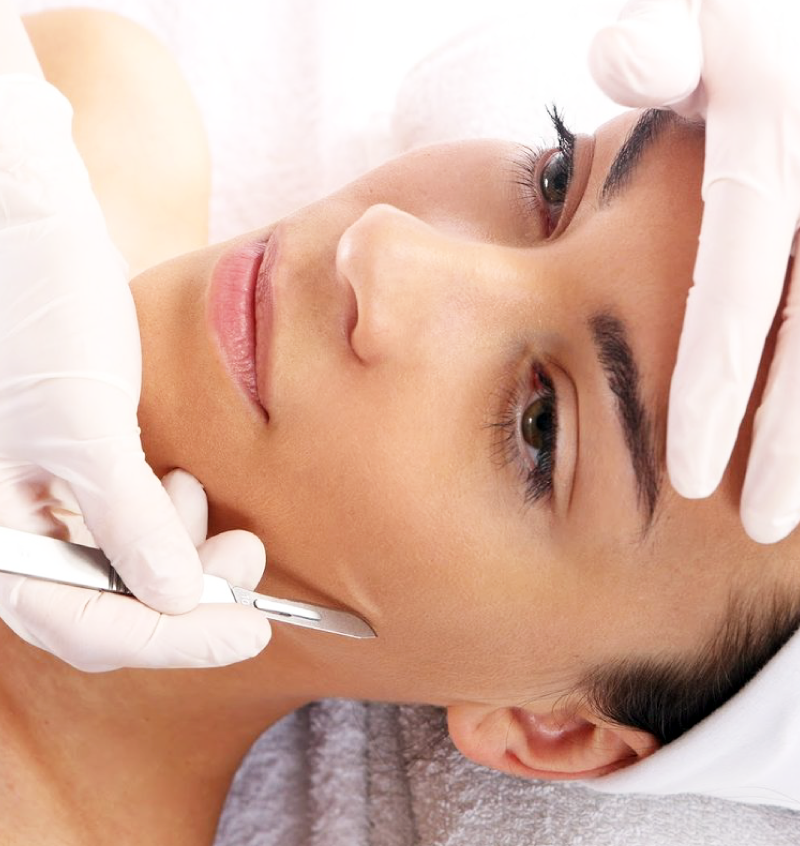 Dermaplane
Dermaplane, also referred to as Blading, is an exfoliation procedure used to smooth skin appearance. This technique gently removes the top layers of the epidermis, ridding the face of the dead skin and 'peach fuzz' that can trap in dirt and oils. The result is a brighter, more even complexion.
Learn more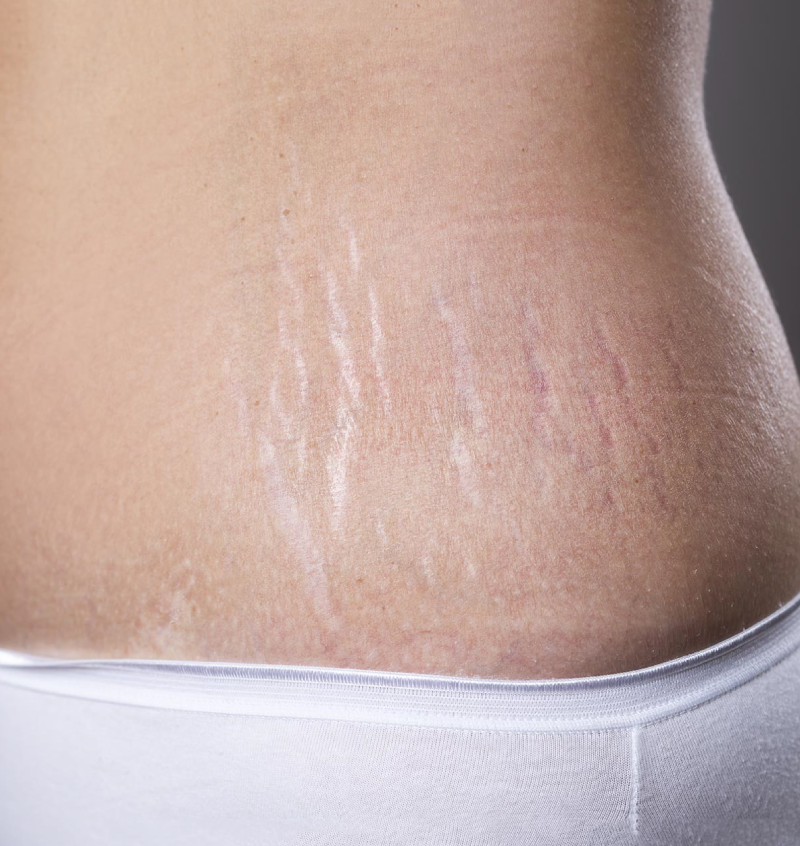 Stretch Mark & Scar Removal
Restortations uses a variety of treatments to target, reduce, and eliminate stretchmarks and scars. The treatment chosen is specific to the individual and range from RF microneedling to Laser Resurfacing.
Learn more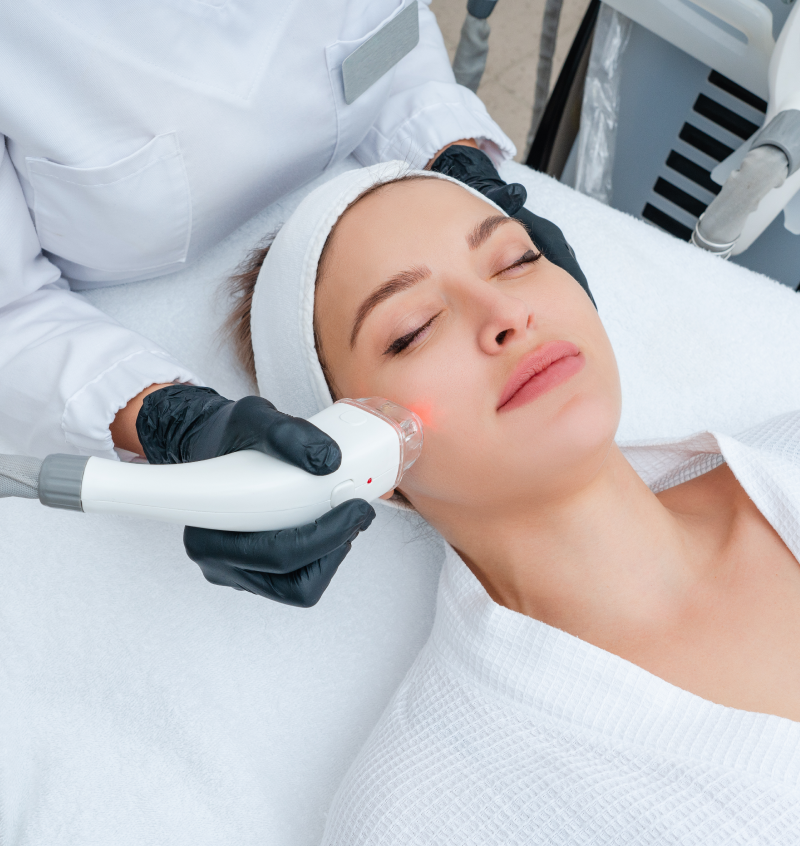 Spa Facials
Clinical Spa Facials are medical-grade treatments that use the basics of a traditional facial with the added benefits of prescription strength products. A free consultation is done to determine which facial is appropriate for each individual.
Learn more
We are highly selective of the skincare lines we carry at Restorations Medical Spa. Only clinically-proven products with scientifically backed ingredients make it onto our shelves.
Jane Iredale Mineral Makeup
VISIT US
2700 SE Washington Blvd., Suite A
Bartlesville, OK 74006
EMAIL US
info@restorationsmedicalspa.com
We Can't Wait to See You!
Visit Us
2700 SE Washington Boulevard, Suite A
Email Us
info@restorationsmedicalspa.com