Botox®
Botox is a simple, non-surgical, injection performed by our licensed Medical Director, Dr. Elizabeth Sherrock, MD. Botox is used to smooth moderate to severe frown lines between the brows and on the forehead. The effects are localized and do not affect your ability to smile, laugh, or otherwise show expression.
Botox is administered with an extremely fine needle directly into the targeted facial muscle. The protein then blocks the transmission from the nerve ending to the targeted muscle. As a result, the treated muscle relaxes and the dynamic wrinkle is softened. This effect generally lasts from 2 to 6 months and results may vary.
Botox is one of the most popular cosmetic treatments in the United States due to the affordability and easy access to these services. These facial injections are FDA-approved and provide temporary results to treat moderate and severe wrinkles of the face, crow's feet, frown lines, migraines, and forehead lines. The effects are noticeable within 24 – 48 hours.
Botox doesn't "erase" the wrinkles, it freezes facial muscles so that they don't contract in a way that accentuates wrinkles and fine lines. Not only do injections help with immediate improvement of your appearance, but using Botox can have preventive benefits by reducing the formation expression lines in your skin.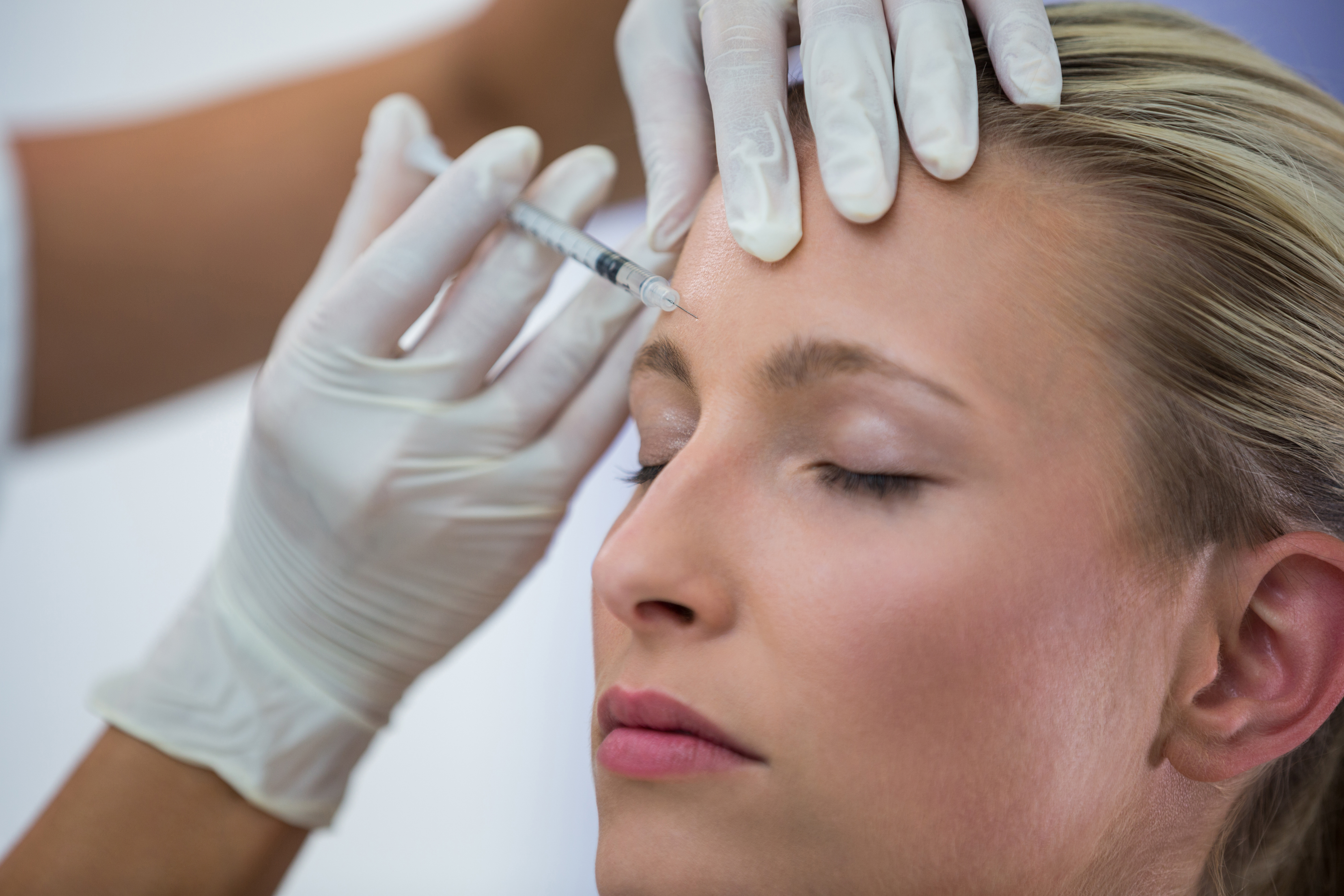 Age in Reverse
Regular Botox Cosmetics injections can keep your skin looking youthful and wrinkle-free. These treatments can be used for women and men who want to turn back the clock and restore the appearance of their complexion. The results are natural and easy to achieve when you choose a reputable Med Spa and a skilled injector.
The amount of injection needed varies on the individual, so the treatment plan is customized to the client's goals and budget. We specialize in services that provide natural results, without the overdone appearance or asymmetry that sometimes happens when you choose an inexperienced provider.
A Botox treatment only takes about 10 minutes, and you don't have to worry about downtime after the appointment. Some people experience minor stinging, swelling, or bruising at the injection site, but these side effects vary from person to person. It is best to minimize sun exposure and heat on the day of the injection. Even though no recovery time is needed, certain activities should be avoided for the next six hours, such as exercising, drinking alcohol, or taking blood-thinning medications.
Quality Aesthetic Services You Can Trust
Our team has years of experience with Botox and other aesthetic restoration treatments. The goal is to help you enjoy natural results that are customized to your unique needs and concerns. We are certified in the industry and stay up-to-date and attend regular training in the latest trends to ensure optimal results for our patients.
Botox Bartlesville OK
We are highly selective of the skincare lines we carry at Restorations Medical Spa. Only clinically-proven products with scientifically backed ingredients make it onto our shelves.
Jane Iredale Mineral Makeup