How Do I Know if I Need Botox or Fillers?
Botox is used to treat fine lines and wrinkles by temporarily preventing movement of the underlying muscle. Traditionally, Botox is used to treat wrinkles that occur when you use your muscles to make a facial expression, usually on the upper face. Botox is FDA-approved to treat crow's-feet, frown lines between the brows, and forehead lines.
Fillers are injectable substances that are used to fill lines and replace lost volume. Unlike Botox, which is best for lines that occur with muscle contraction, fillers are best for lines that are present even when muscles are not contracting. One of the most common uses for fillers is to treat deep laugh lines or marionette lines. Additionally, fillers are also used to re-contour and replenish volume, especially in the cheeks, mid-face, or lips.
As always, the professionals at Restorations Medical Spa are here to inform you and help you decide if Botox or Fillers is right for you.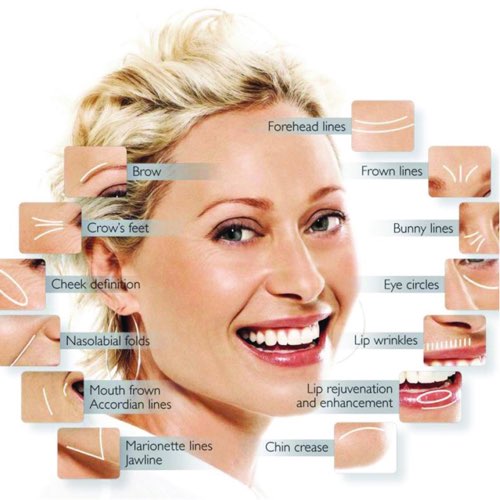 Or call Restorations Medical Spa at 918-331-2329