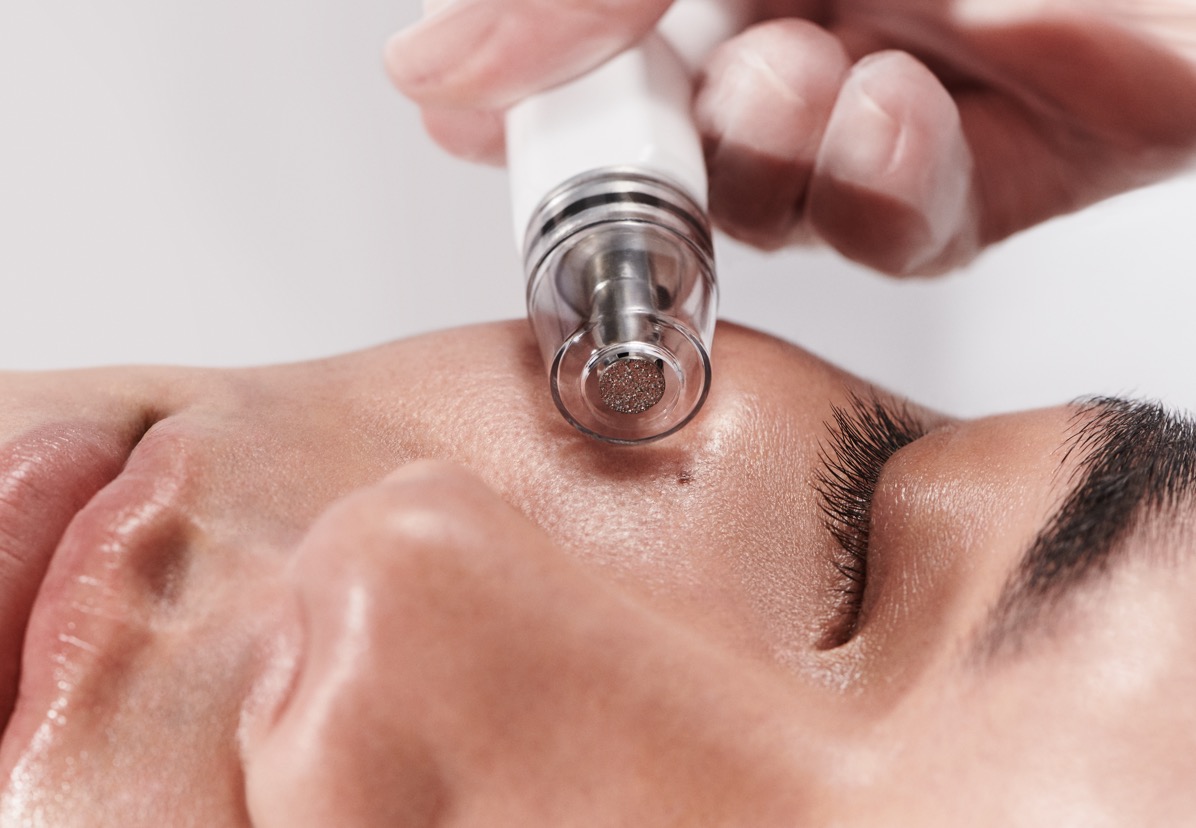 DiamondGlow in Bartlesville OK
DiamondGlow™ is an exfoliation, extraction, and infusion treatment all rolled into one. 
The DiamondGlow treatment uses water-based medical-grade serums in conjunction with the diamond tip dermabrasion. DiamondGlow allows us to simultaneously infuse products that can hydrate, lighten, tighten pores and reduce acne or fortify. Just 1 treatment will enhance clarity and luminosity, but you'll see even better results and continued improvement with each treatment.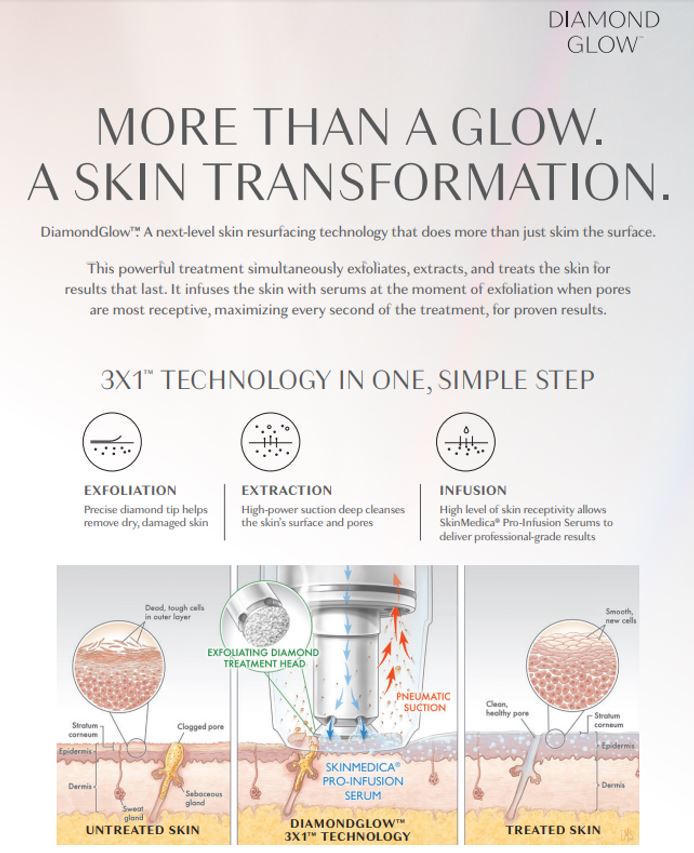 Who is DiamondGlow For?
DiamondGlow is suitable for most skin types. Patients looking to reduce the appearance of fine lines, wrinkles, scarring, age spots, and acne concerns with no downtime are good candidates for this procedure. DiamondGlow can help anyone who has acne, sun damage, hyperpigmentation, brown spots, mild wrinkles, skin dullness, and large pores. Unlike other microdermabrasion treatments, the DiamondGlow System combines non-invasive exfoliation with deep delivery of individual-specific solutions directly to the skin – without the use of harsh exfoliants. DiamondGlow is exclusively offered through facilities with medical directors on staff and isn't available at a typical day spa or salon. DiamondGlow is a 30-minute treatment and patients can return to activities immediately.
What Kind of DiamondGlow Serums are Available?
There are five core serums used in DiamondGlow™ procedures. All of these serums are free from sulfate, sulfite, paraben and fragrances.
SkinMedica® TNS® Advanced+ — Focuses on coarse wrinkles, fine lines and sagging tissue and aims to enhance both tone and texture of your skin.
SkinMedica® Skin Brightening — This patented Lumixyl peptide brightens your skin, improving the appearance of any uneven pigmentation throughout the face.
SkinMedica® Ultra Hydrating — This serum is made from hyaluronic acid to rehydrate and smooth skin.
SkinMedica® Vitamin C — An extensive dose of antioxidants to restore and protect your skin.
SkinMedica® Pore Clarifying — Powerfully addresses imperfections like acne, allowing for clearer, brighter skin.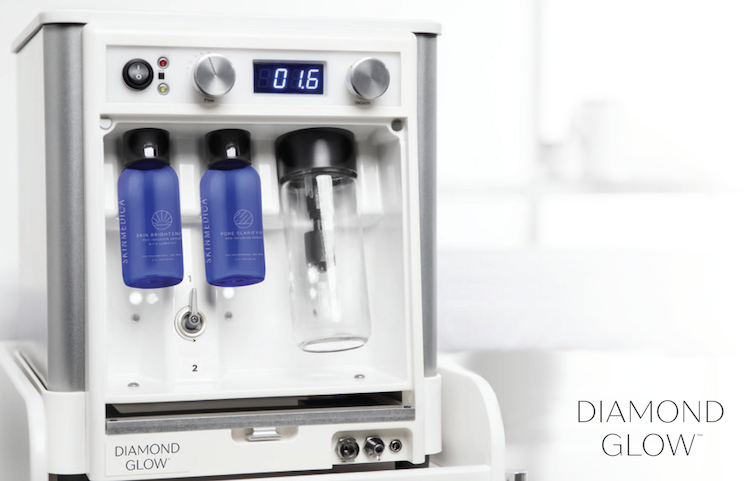 DiamondGlow Benefits and Results
In clinical trials patients reported seeing results immediately after their first DiamondGlow treatment. Results continued to improve over the first 72 hours, and improved further with multiple sessions. Patients describe the following benefits:
Skin was deeply cleansed
Skin appeared brighter and more radiant
Skin was smoother and makeup applied more easily
Skin was firmer and plumper
Overall dryness was diminished
Fine lines were minimized
Wrinkles were minimized with repeated treatments
While patients report seeing immediate results, improvements continue with multiple treatments. The licensed staff at Restorations Medical Spa will work with you to create a treatment plan based on your skin care goals. This may look like once or twice monthly appointments, or a series of close appointments followed by more sparsely scheduled maintenance sessions.