Fast, Safe, Rewarding Weight Loss… Really
The best type of promise
is the one you make to yourself. 
We've been using Dr. Simeon's HCG weight loss protocol for over a decade, because it works – SO.DARN.WELL. You may have heard about this diet as a "fad" or "dangerous" diet. Let us be the first to say there's a lot of misrepresentation and fear-mongering concerning the HCG diet that is entirely unwarranted. The vast majority of those claims are due to people self-prescribing over-the-counter "hcg drops", which are not only ineffective, they are indeed dangerous. Let's put some fears to rest.
HCG stands for Human Chorionic Gonadotropin and is the hormone that is naturally produced during pregnancy. When used appropriately as defined by the weight loss protocol, this hormone causes the body to shed fat rapidly while sparing muscle, a rare thing in the diet world! The HCG diet is particularly useful for those who have tried to diet in the past who have stalled, lost motivation, or have found weight loss to be very difficult even with strict adherence. Hormone imbalances are often to blame and HCG helps to "reset" the metabolic system by improving insulin and leptin sensitivity, which in turn help to stabilize other hormones. The HCG diet is great for both men and women and under our supervision and support, dieters can expect to lose 1/2 a pound plus per day.
Restorations Medical Spa provides only fresh, medical-grade, refrigerated HCG injections that are prescribed by our licensed in-house physician, Dr. Elizabeth Sherrock, MD. Additionally, your progress is monitored and we are with you every step of your weight loss journey. The word "injection" may have caught your eye. This is a biggie for a lot of people. The HCG hormone is utilized via injection of a tiny insulin-shot sized needle to the abdomen near the belly-button, most people report that they cannot feel the injection at all. An injection into the abdominal fat is necessary to ensure effective delivery and retention of potency of the hormone.
A new year is approaching, and although the "new year's resolution" is a painfully overused phrased, it's still a great time to start something  anew. As always, our consultations are entirely complimentary. Learn more about the HCG diet on our blog here and call our office to schedule a free appointment:
918-331-2329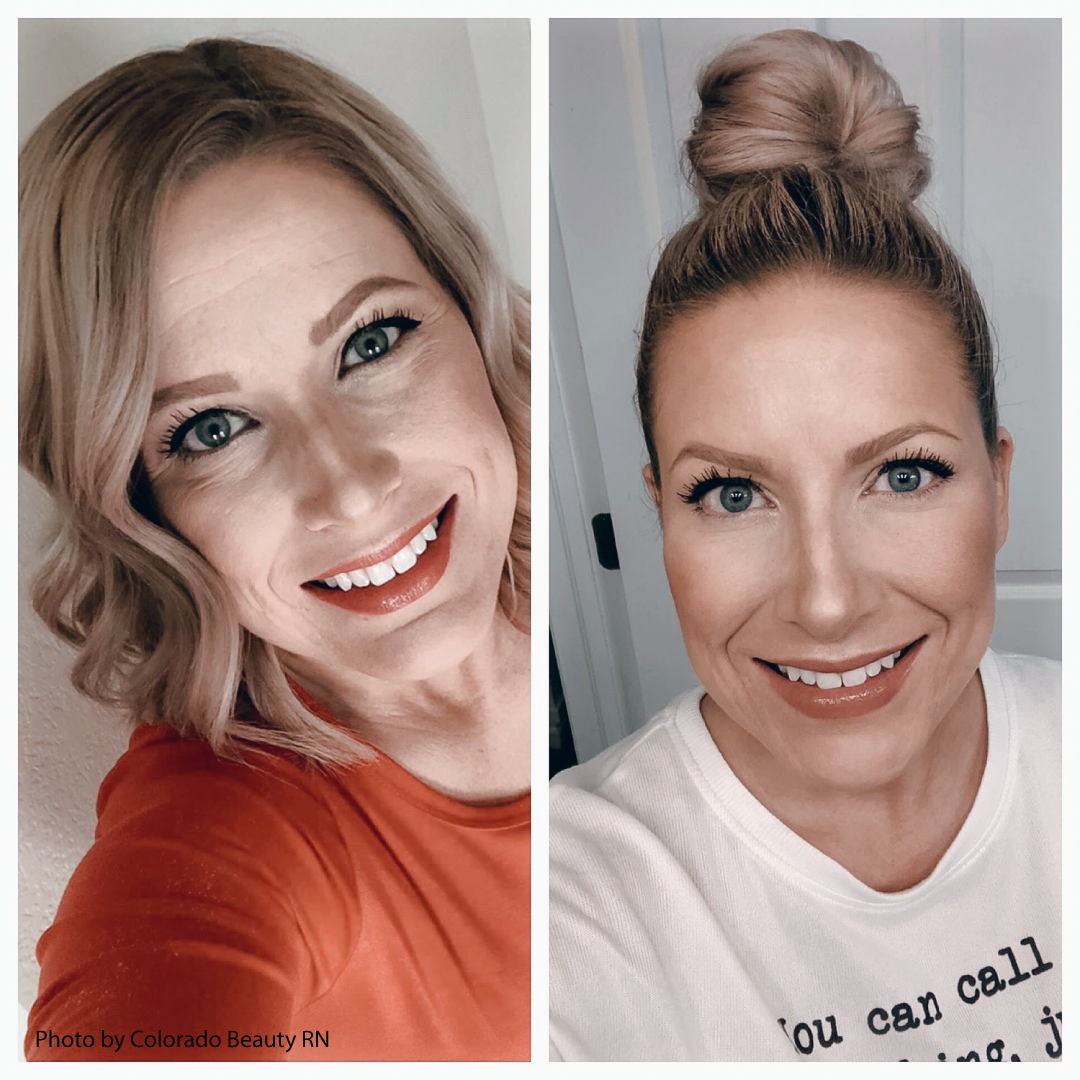 Like Shrinkwrap in a Bottle
We've been talking about it a lot lately, it's true… We're obsessed with MicroTox®. But only because it's utterly amazing. 
Results are instantaneous. While typical Botox treatments can take 3 or more days to take full effect, MicroTox offers instant skin tightening, which means patients can see the results of their injections almost immediately. This is because of the specialized technique that delivers powerful enhancements directly beneath the skin. The technique allows for a more subtle improvement of fine lines and skin definition without targeting the facial muscles. MicroTox can help to ensure patients enjoy a more natural-looking finish than traditional Botox® treatments. Results typically last 3 to 4 months.
MicroTox® can be used to:
Instantly tighten skin on face, eyes, and neck

Slim jawline, reducing jowls and 'wattle'

Soften crow's feet and opens up eyes

Lift eyelids and brows

Help diminish under eye crepiness

Improve cheek crepiness

Decrease pore size (facial tightening)

Help with facial flushing and sweating

Soften a pebbly chin

Contour and slim nose

Tighten skin on neck and décolletage
The above photo is pre and post treatment with the MicroTox® technique.