How Does Pellevé Work?
The Pellevé system uses precise RF technology to heat the deep layers of skin without damaging the epidermis, or top layer. This heating causes the collagen in the skin to contract and tighten. After treatment, the skin begins to produce new collagen which improves skin firmness. The result is a natural reduction in mild to moderate wrinkles and a smoothing of the skin's texture.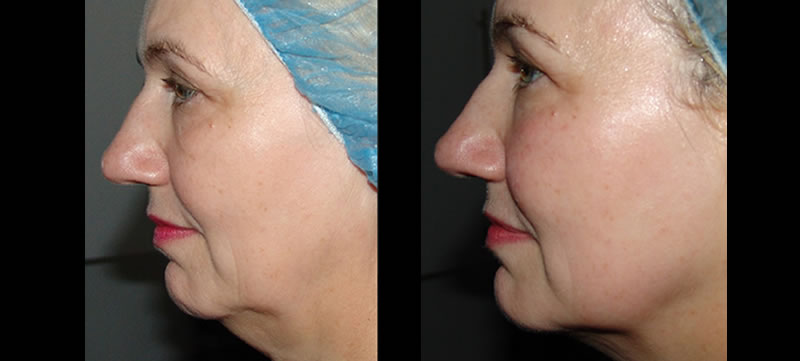 Does the Procedure Hurt?
Fortunately, Pellevé is a pain-free treatment. It can be compared to a hot stone massage for the face. There is little to no discomfort experienced during or after the procedure is complete and there is no downtime. There may be mild swelling within the first 24 hours after your Pellevé procedure.
How Do I Know if I Need Pellevé?
A good candidate for this procedure is anyone who would like to firm, tone, and brighten their skin. Patients who are pregnant or who have taken Accutane in the previous three months should not have the Pellevé treatment. Additionally, patients with defibrillators and metal implants should not have the treatment. The trained and certified staff at Restorations Medical Spa can help you determine if Pelleve is appropriate for your individual goals.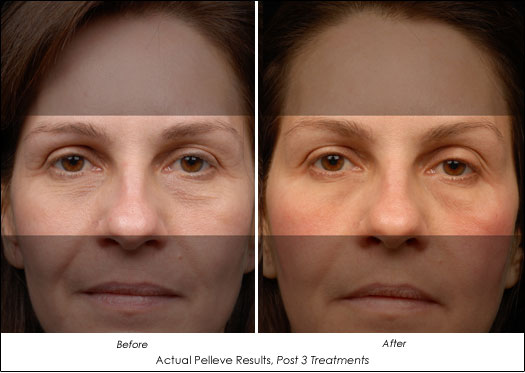 What Can Pellevé Treat?
Pellevé is useful for treating a number of areas:
Wrinkles around the eyes
Jowls
Loose skin on the neck
Lines on the forehead
Lines around the mouth
Sagging skin under the chin
Wrinkles around the mouth
Excess skin on the eyelid
Lax and wrinkled skin on the décolletage
How Many Treatments Will I Need?
Most clients see results after just one treatment. For many patients, three treatments or more may be needed to achieve desired results and the most improvement. Like all beauty treatments, results vary by individual.
Pellevé can also be combined with other treatments such as Botox, Juvéderm, and Photofacials, as well as other treatments. Speak with one of our aestheticians to determine a course of action and timing for your procedures.
The licensed and trained staff at Restorations Medical Spa have over 20 years of experience in the cosmetic industry and can help you determine if Pellevé is right for you and your beauty goals. We take great pride in providing our clients with the highest quality treatments and experience. Your safety and comfort are our #1 priority. Call our office to set up a free consultation: 918-331-2329